Preparing for After Facial Feminization Surgery
10 July 2020
read time - 12 min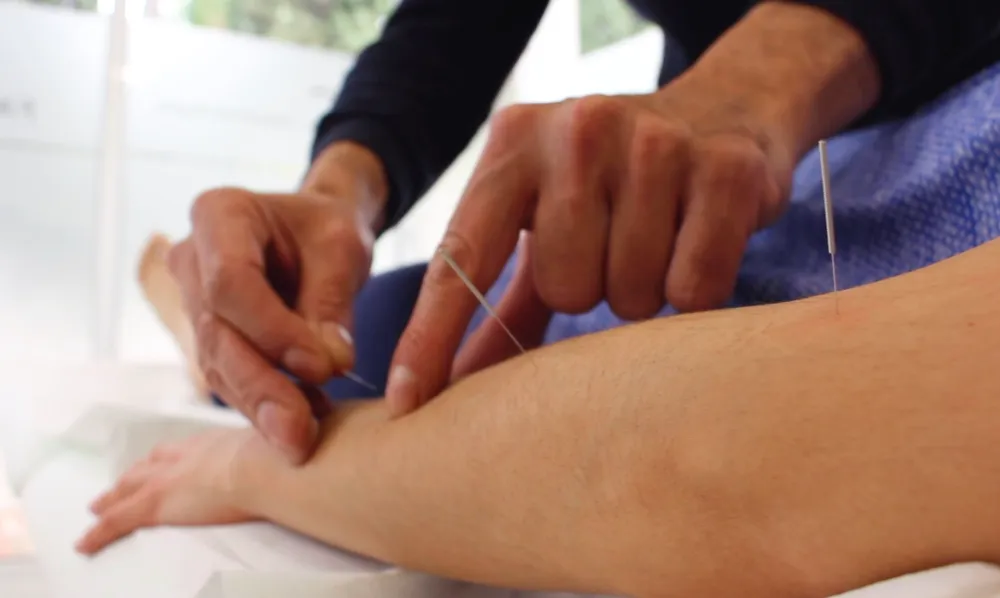 One of the most common questions we get is how to best prepare for the postoperative time after facial surgery when your mobility and energy is likely reduced.
You don't need to pack everything as many basic items are easily found in shops in Marbella. Things like a new sunhat are widely available locally and there is always a pharmacy/chemist open 24-hours nearby. Besides, once you are out and about, there is nothing better than an afternoon stroll to window shop!
Nevertheless, we have compiled some advice on what to bring. More importantly, we have curated some tips from our former patients. What things should you have prepared in your hotel room for the days after surgery when mostly resting?
Our most sincere appreciation goes to all the people in our private Facialteam Peer Group on Facebook who shared their experience and suggestions that have helped us put together this guide.
"Spain is a developed nation and you will be able to purchase things there that you forget. It would have been handy to have a head scarf with me (but my sister bought me one in Marbella)."
Diet & Nutrition after facial feminization surgery
A varied, balanced diet with fresh foods and an average of 2 liters of fluids (tap water for example) is recommended as part of a healthy lifestyle. This is even more important when you are having surgery. After the operation, you should try to choose foods that don't require too much chewing and are not too acidic. Steaks, crusty bread and whole grain rice might be tough to chew. Chili pepper, lemon or pineapple might sting a bit. Opt for fruit shakes, yogurt, soup, eggs, pasta, mash or puddings. Avoid drinking too many soft drinks, tea, or coffee which can delay clotting or wound healing.
"What I kind of forgot was to stock enough food, drinks and snacks before surgery, I had to go shopping for that before I was really feeling up to it."
Due to its climate, Marbella enjoys a variety of fresh products year-round. This makes it easy to find the healthy food items you need. Also, there are organic and ecological shops and "Herboristerías" which sell more specialized products for the health-food mindful, vegetarians and vegans.
Marbella has an amazing array of international cuisine for eat-in or take-out. Also, food delivery has become more popular than ever, just ask your hotel reception about your local options. Alternatively, apps like Glovo or Justeat provide a low-cost way to keep your body's fuel healthy.
Note. The tap water is suitable for human consumption, so it's easy to carry a refillable water bottle around to keep you well hydrated at all times.
"I'd hit a big store (like the supermercado at the mall) to get drinks you might want as well as supplies beforehand (you won't want to carry heavy stuff right afterward). I got soups and fresh fruit and chocolate."
Comfortable clothes, slippers and other creature comforts
Avoid anything with a small collar as these will be difficult to get over your head. Live in your pajama-like clothes with zippers or buttons for easy dressing! You will be lounging most of the time, so there won't be much need for lots of fancy dresses.
"What I brought was too much regular clothing, I didn't go out so often that I needed more than two pair of jeans, really."
If you have any special cushions or other items that will make your travel or lounging more comfortable, plan to bring them or buy them here. Comfy, non-slip soled slippers are ideal for walking about your accommodations without having to bend over too much. The hospital provides the disposable type, which is fine if you don't need extra padding or support.
"I wish I had brought a donut to sit on for all the sitting time [while recuperating and on flights]."
Concealer & Balms
Shops with cosmetic products are popular in Spain but if you are particular about your brand, bring your favorite heavy concealer to cover your bruises.
A hypoallergenic lip/nose balm or salve is a must-have, especially after a rhinoplasty or any chin or jaw work, although in the hospital this will be provided upon request. A good hydrating facial cream will help keep your skin supple when it needs it most.
Pharmaceuticals
Facialteam will recommend you purchase certain products for skin and scar care, such as Rose Hip Oil, silicone scar gels and an anti-swelling the topical ointment Thrombocid Forte or equivalent. The prior use of arnica balm in the weeks prior to surgery, as well as afterwards, may significantly minimize the bruising and swelling of soft tissues.
Charlie Martin comments, "Arnica is something that I've used in conjunction with surgery and I managed to find it there [in Spain] quite easily in a pharmacy."
If you're getting hair transplants, FT's care instructions list Pilopeptan (a gentle anti-hair loss shampoo) as optional after week 2 but it's not always in-stock, so it may be convenient to order it in advance. That said, any gentle baby shampoo is a perfectly good alternative.
Similarly, you will be provided only a couple months supply of the multivitamin recommended to care for the hair transplants for the 6 months after surgery. You may want to buy the rest of the supply in Spain to take home with you, although equivalent products are available online.
Sunblock & Facial Covering
Sunblocks of many types are widely available here, considering it is called the "Sun Coast" after all! However, you will likely also be wanting to cover your head and face, so will need:
Sunglasses: The big movie star kind are great for protecting and covering bruised eyes, as long as they are not too heavy if you have had a rhinoplasty.
Sun hat or scarf: Marbella has a wide and colorful variety, but take care to follow instructions on hat use if you have hair transplants that need special attention.
Your prescription eyeglasses: Your vision might be blurry for a couple days and your glasses might not fit or will be uncomfortable after surgery. So bring contact lenses just in case these are more comfortable for you.
Adapters & Extension cords
Check to see if you will need an adapter for the use of your electrical equipment. They are sold in Spain, but bring at least one for travelling purposes.
Also, remember that Spanish plug outlets are 220V so if you bring any 110V appliances, they won't work without an electrical currency converter.
Bring a phone charger to the hospital, with an extra-long cable or using an extension cord since the nearest socket might not be close to the bed.
Keeping entertained & connected
Since you will be relaxing most of the time, bring books in your language (although there are some international book shops around), diary or journal, movies/subscriptions, music etc. It might be nice to have a sentimental item too.
Your mobile devices will help you stay in touch with your loved ones, but don't forget the earphones or ear pods if you are having any cosmetic procedures around the ear area.
Charlie Martin remembers, "I didn't have them at the time, but I've got some noise cancelling headphones which are a great way to zone out and relax when you want to put on some music or a podcast."
The internet connection at Hotel La Villa Marbella is guaranteed in all rooms, but if you are staying elsewhere and need a good internet connection, it may be a good idea to look into solutions ahead of time, like a fire stick.
"I brought a wifi booster with me (the plug in type), because in some hotels the wifi was great in the lobby but by the time you were in bed, it wasn't as good. I got perfect wifi the entire time, which is why I take it on holiday with me too, cause you never know what the wifi is going to be like."
The companion
Bring your bestie who is solid as a rock if you can. They are your helper, extra set of hands, ears and can communicate when you are too groggy or swollen to.
Visitors are able to stay in the hospital room with you. There are no limits to visitors hours at the hospital and they would bring you a rollaway bed. Also, remember that the catering in the hospital and Hotel La Villa is for the patient only, so be sure to plan for your companion.
"Most of the nurses speak fairly good English but between the drugs/swelling/pain/language barrier, it's pretty hard to communicate on the first night after surgery so there were a lot of times overnight where I (companion) was explaining/repeating what my partner needed to the nurses and helping her understand what was going on. I'm sure you'd be fine on your own but it did help a lot to have someone else there in our case."
Adjusting your expectations of healing
Everyone heals differently and at different rates. So much depends on your health status, age and bodies response. Despite employing the least traumatic techniques and implementing the most progressive aftercare therapies to minimize the inflammatory reactions, some people will still suffer significant bruising and swelling. Others will barely look like they just had major facial surgery.
In any case, the discomfort due to your body's response to the intervention will peak 2-3 days after the surgery and will begin to subside about 7-10 days later. Significant swelling will likely be evident to you for several weeks after surgery, a slow process which requires patience and positivity. Important: recovery is a process that takes months. Although you will start to see more realistic results from 6 months onwards, you will still continue to notice changes over the year and time to come.
"BE PATIENT: Looking back, I think we had unrealistic expectations of how much she would recover in the first 1-2 weeks. Looking at the photos in this group and on FT's website, I think we probably chose to focus on those that had no visible bruising/swelling or maybe underestimated how much time had passed in people's 'after' photos. It's still amazing how quickly the body can recover from such massive surgery but I think we would have been better prepared if we'd had more realistic expectations of how uncomfortable the first week would be and how long it would take to look like she hadn't had surgery."
Wellness & Charting your progress
"It's really hard to notice day by day the differences when you're living it but pictures really help you to see the progress you're making. It was especially interesting to watch the swelling/bruising move downwards on her face."
It's not easy to manage the stress, nervousness and anxiety which heading to surgery can cause. Try your best to stay positive and have faith, and take advantage of the comprehensive care resources which Facialteam has prepared for you: psychologist support, relaxations exercises, coordinator advice, doctor meetings, aftercare massage and acupuncture, etc.
"It is a roller-coaster but also such a privilege. I was there last month and it was very smooth and enjoyable. I do also have just one face but now having received FT's wonderful blessing, I am very grateful that I went through this experience. Keep breathing <3"
Our psychologist conducts group sessions and for patients at Hotel La Villa it's easy to connect with one another. Don't be afraid to ask for help, although our staff is trained to detect your need for assistance before you are able to vocalize it.
"I was really scared, too and even rescheduled but am very happy with a very natural result and I only get misgendered now if I'm speaking a lot."
Emotional ups and downs are inevitable when faced with a medical intervention that is charged with meaning for you and which you have waited so long for. The combination of this and the medications from anesthesia often lend to these emotional moments. Be open with your coordinator, who is there to make sure you receive the attention you need.
"We all cry. It comes with the territory unfortunately. FT know what they are doing and although it will be very tough for a while it does all improve with time after surgery. To start off with you will look worse than before but give it time and you will be happy with the results I'm sure."
Summary
One patient summarizes why to prepare in advance for the return to the hotel after surgery:
"Yes you can buy everything there. In some cases they even have better products or cheaper prices. But the issue is that you will have to find a supermarket and shops BEFORE you go to the hospital and get all the stuff you forgot or will need for the days after the hospital. Even though some patients are up and about the day after, others are not and you never know which it will be. So prepare everything before the hospital stay, know where to buy things if needed in case you may not want to leave the room or the hotel for 2-4 days. It may be unneeded and maybe you will go for long strolls on day 2, but you cannot know."