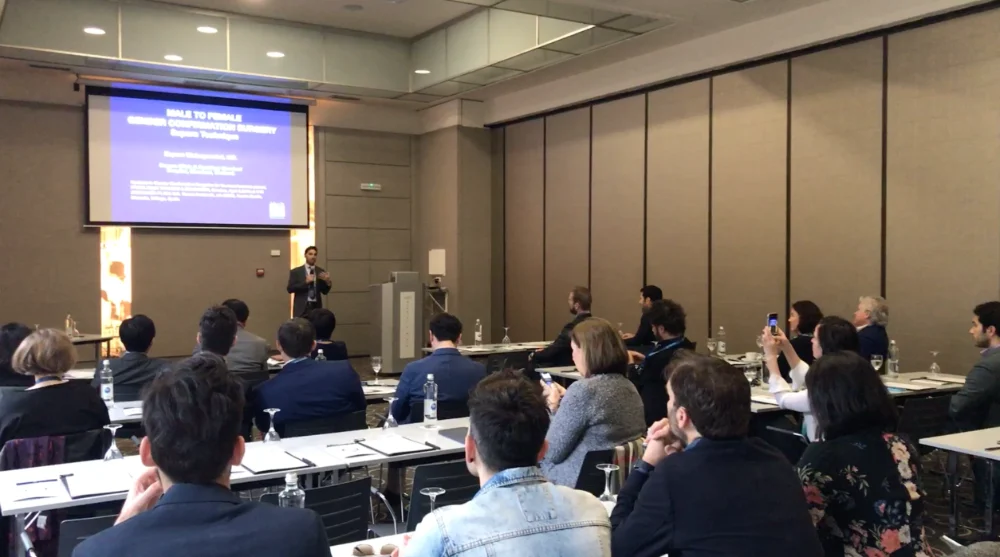 Workshops
Facialteam's Training & Education functions parallel to the Research & Development department with the common objective of innovating the field of gender-affirming surgery. The reach towards the development of medical standards in facial gender confirmation surgery (FGCS), or facial feminization surgery, forms the foundation of the team's scientific activity.
Gender Affirming Surgery Training Workshops
Transgender patients typically do not identify with the gender assigned at birth. Both the genital sex, as well as the secondary sex characteristics that develop during puberty, lead to clinically significant psychological distress, also known as gender dysphoria. A complex and extended transition period is usually required that involves numerous diagnostic processes, medical-surgical treatments and extensive psychological care. All of this is aimed at allowing patients to achieve the physical expression of the gender with which they identify, averting severe psychological conflicts, improving self-esteem and quality of life, and fostering the patient's successful integration into the workplace, family and society.
As one of the fastest growing areas within plastic surgery, dissemination of education in gender surgery is essential to improving patient outcomes and spurring on new innovations. For this reason, Facialteam Training & Education proudly presents the second annual Workshop titled Current Concepts in Gender Affirming Surgery for Women in Transition.
The Workshop is a high-level, immersive 2-day program, designed to encourage discussion and introduce novel techniques and approaches to improve gender congruence. The program features internationally recognized speakers offering an overview of the state-of-the-art in three different fields: Transgender Health, Genital Surgery and Facial Surgery. A notable advantage is that the Workshop has been recorded and is available for viewing on demand!
The Workshop has been accredited by WPATH, so attendees may obtain GEI continuing education credits.
General Information
Organizers
Facialteam Training & Education
Aimed at
Specialists in oral and maxillofacial surgery, reconstructive and plastic surgery, ENT surgeons, endocrinologists, psychiatrists and any healthcare professional with experience working in the field of gender identity.
Dates
Available on demand
Registration Fee
Visit www.genderconfirmationsurgery.com to purchase your tickets.
220 EUR for professionals.
180 EUR for professionals – SECPF members only.
160 EUR for trainees and residents*.
120 EUR for trainees and residents* – SECPF members only.

* Verification is required and must be on record. Valid documentation: proof of payment of academic tuition, letter from residency supervisor or academic supervisor.