Book your FFS Consultation
To identify the right Facial Feminization Surgery (FFS) procedures for you, start by meeting an FFS specialist. This initial discussion about your needs and objectives helps us determine essential and beneficial surgical options.

After filling in the form, expect an email from our patient coordinator Carmen to finalize your booking.
"*" indicates required fields
Corey Daniela Kempster from New York underwent facial feminization surgery (FFS) with Facialteam in 2018, a year after starting hormone replacement therapy. 5 years later we invited Corey to share how FFS Surgery changed her life.
FFS Surgery was vital for her self-recognition and daily interactions. While she wanted subtle changes to still look and feel like herself, the impact on her life was profound, improving her quality of life, mental health, and self-esteem.
She appreciates surgeons who prioritize this transformative surgery for trans women. Looking back, she barely recognizes her pre-surgery self but is pleased with her natural post-surgery look.
Corey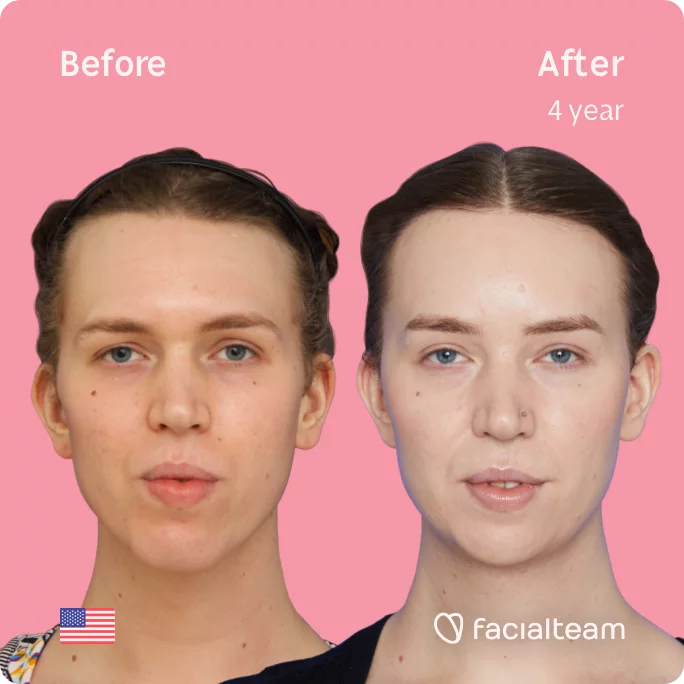 Facialteam has never charged patients for any of their FFS consultations throughout the entire facial feminization process.

That's regardless of whether they take place in person or over Skype.

When deciding who to trust with your FFS surgery, cost is, of course, an important factor.

We know that, for many people, FFS costs will always play a significant role in their decision-making process. That's why our priority is to help you become as well informed as possible when deciding on the facial feminization procedures that are right for you.

For an indication of the price ranges Facialteam works with we recommend your read through our individual FFS procedure pages.

There are many key elements involved in choosing the right surgeon for you. Franches, a former FT patient, discussed this point in her blog about choosing the best FFS surgeon.

We only offer virtual simulations in our in-person consultations. We highly recommend all of our patients to come for their consultation as this provides a more complete experience.

Besides the advantage of having a virtual simulation so you can envision the potential outcomes of surgery, it also allows to get to know the team, the hospital and its beautiful environment.