Forehead Feminization with FOREContour®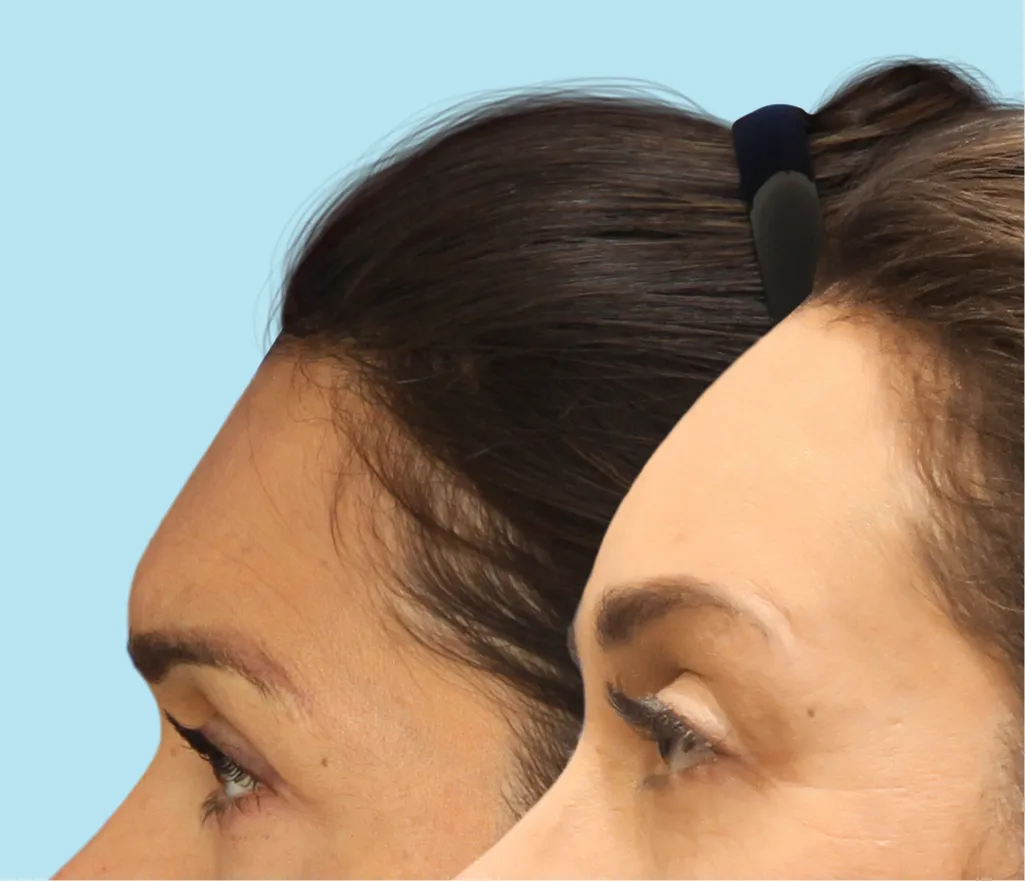 June
Forehead feminization is actually a combination of procedures applied to reconstruct the entire forehead region, brow bone and orbits included. Also called forehead reduction surgery, it involves two types of maxillofacial techniques for the correct reshaping of the forehead area:
Bone osteotomies to minimize volume and for repositioning the anterior wall of the frontal sinus.
Bone burring to sculpt the superficial contours.
Forehead FFS, therefore, is a complex series of procedures designed to modify the upper third of the face on many levels. It requires experienced surgeons to properly evaluate, plan and address the projection, position, shape and volume within the forehead and orbital area (frontonasoorbital complex).
Facialteam has been trusted by over 1800 forehead feminization surgery patients since the year 2008. We are proud to report extraordinary satisfaction rates, which inspires confidence in what patients describe as "high quality, life-changing results."
Your forehead feminization surgeons at Facialteam have a comprehensive care approach to every case, where your unique gender identity is respected.
Our philosophy is based on three central tenets, for a gender-affirming experience:
Personalized evaluations
The best in preoperative and postoperative care
Natural surgical outcomes
Your satisfaction is a top priority, for which reason all our protocols, both clinical and medical, undergo continual reviews to ensure realistic expectations.
Am I a good Candidate for Forehead Feminization Surgery?
Anyone seeking to modify the projections, angularity and volumes of the forehead into more harmonious or feminine parameters is a candidate for Forehead FFS. Forehead gender affirmation is for people who wish to feel more confident with their appearance, in addition to reducing instances of misgendering.
FOREContour®, a pioneering surgical technique developed by our team, would be indicated for a diversity of gender identities seeking to modify the masculinizing or pronounced bone structure of the upper facial third.
Objectives
Historically, we exist in a cisnormative, gender binary society. This means that the status quo consists of bodies whose physical characteristics at birth permit them to be assigned mainly one of two choices: male or female.
In binary-predominating environments, the upper facial third is one of the primary indicators of facial gender perception, be it feminine or masculine. In adults, the hairline and forehead area is a significant gender marker.
Due to widespread use of facial masks that cover the nose and mouth, this is true now more than ever, as discussed in one of the first scientific essay on the topic, our article on Gender Perception with facial coverings.
Therefore, hairline and forehead feminization procedures at Facialteam aim to achieve a significant and specific change in the expression around the eyes. The ultimate goal is to approximate, as much as possible, the original contours and positioning of the facial bone and eyebrows, before hormones caused changes in puberty.
Gender of the Forehead Region
There is no debate about the fact that the brow ridge is the frame of the eyes and a determinant gender marker in binary-based (male or female) societies.
Although there are exceptions to the social constructs of gender perception, male brows and foreheads typically have a more voluminous upper orbital bone (the brow bone) with greater projection. The eyes become overshadowed by the brow, recognized as a masculinizing trait in many cultures. Male skulls may also display a more marked prominence in the lateral areas of the eyes (orbital edges) as well as other characteristically masculine ridges.
On the contrary, a feminine forehead is generally more rounded, with a smooth transition between the nose and forehead. It's much less common to find female foreheads with a forward-projecting brow bone or any ridges.
However, the height of the feminine forehead, conditioned by its intersection with the hairline, has been cause for debate.
As with prominent jaws, there are plenty of examples of feminine faces with notably tall foreheads. Overly short foreheads, on the other hand, can be masculinizing or out of balance with the other facial features. Research by facial gender analyst, Alexandra Hamer, has shown that the average distance from the center point of the hairline to the top of the eyebrows is very similar in people of the same geographical area, regardless of gender.
The differentiating factor is actually the shape of the hairline, not the height. For this reason, we believe hairline lowering, also known as scalp advancement, is best reserved only for particular cases of an excessively high forehead with a rounded shape where hair transplants are not an option.
What is involved in Forehead Feminization Surgery with FOREContour®?
Forehead and brow reconstruction is a set of surgical procedures performed under general anesthesia by highly expert maxillofacial surgeons. FOREContour® is an advanced methodology developed by our surgical team and over 14 years of experience. Facialteam's predictable outcomes in over 1800 procedures since 2008 have been analyzed and results published by our R&D team in prominent scientific journals.
FOREContour® – Procedures & Techniques
The FOREContour® surgical techniques pioneered by Facialteam are based on more than 1800 forehead reconstructions. Our safe methods have been recognized by experts in the international scientific community for excellence in best practices in facial gender surgery.
The key procedures of forehead FFS may involve the surface shaping of the entire area as well as the surgical reconstruction of the anterior wall of the frontal sinus. To explain, the brow area is located just over the frontal sinus, which is a hollow air cavity in most people. Despite its appearance, the brow bone over this cavity is normally very thin (2 mm thick). The brow bulge is due to a curvature of this bone plate, not just it's thickness.
This means it can't be diminished sufficiently simply by surface shaving, which would result in unpredictable fragility of the bone structure.
There are two main problems with over-shaving the wall of the sinus cavity:
Potential perforation of the plate at any time with associated complications
Inability to adequately smooth the transition between the nose and forehead
An excision of the bone plate (osteotomy and removal of plate) for remodeling is an effective and safe way to reconstruct the forehead into more feminine parameters. Here are the basic 3 steps of forehead feminizing surgery:
An incision is hidden in the hair near the crown, known as the "coronal approach." This innovative surgical approach eliminates the unsightly scar associated with the hairline incision and also allows the repositioning of the eyebrows in a more elevated and feminine position, as well as a natural forehead lifting effect. Furthermore, the coronal approach design permits for the removal of a strip of scalp (in the same incision), to immediately extract follicular units that are used for simultaneous hair transplantation (SHT), if necessary.
Once the surface contouring of the bone of the entire forehead region is completed, we proceed with a bone cut (osteotomy) in order to extract the anterior wall of the frontal sinus. This excised bone plate is then hand sculpted to avoid perforation of the thin fragment. At this point, we mill the entire brow bone and orbital region, the sides and the upper part of the orbits. The aim is to create more open eye orbits that generate a more feminine appearance.
Finally, the frontal sinus bone plate is fixed in its new position with titanium micro screws, plates or mesh, as required to conserve the durability of the region. The screw heads are removed so they become imperceptible and cannot be felt through the skin. Suturing of the coronal incision is performed using a technique designed to promote growth of hairs through the incision line for better coverage of the resulting scar in the long run.
A forehead reduction surgery may be combined with nose and hairline feminization procedures as well. It is an option for those who also wish to feminize their nose or improve the masculinizing M-shape typical of male-pattern receding hairlines.
FOREContour® – Leading Technology
The FOREContour® method is based on avant-garde medical diagnostics technology.
3D Photography
The use of the facial scanner with VECTRA® H1 technology allows us to take multi-positional photographic records with high resolution. Its use is key in the facial diagnosis of our patients, showing the finest details thanks to its precision optics.
3D CT Scans
For proper diagnosis and planning, we complete a facial scan with three-dimensional reconstruction of the area before your personal consultation. Thanks to these images, we will be able to study the different anatomical structures of your frontonasoorbital complex, as well as to determine those key areas to be addressed in your specific case.
Ultrasonic Surgical Instruments
The piezoelectric, or ultrasound scalpel, is designed to make clean cuts in mineralized tissues (such as bone). This way, we can perform osteotomies with the greatest possible precision, and, at the same time, respect the soft tissues as much as possible. In this way, damage to the blood vessels, nerves, and muscles in the area is avoided, thus reducing the risk of nerve damage, as well as limiting bleeding and postoperative inflammation.
The enormous precision of this instrument avoids the use of conventional bone cutting methods (such as chisels and saws or high speed tools) in areas that require greater delicacy and precision. Thanks to this ultrasonic technology, the FOREContour® method is a highly precise and safe technique.
Results
You will likely notice results almost immediately after surgery. But it's important to know that the soft tissues will continue to improve over the course of the following year.
The result of this technique is a more feminine and harmonious upper third of the face, a smooth forehead-nose transition and a more open eye expression. Outcomes of bone surgery are stable over time.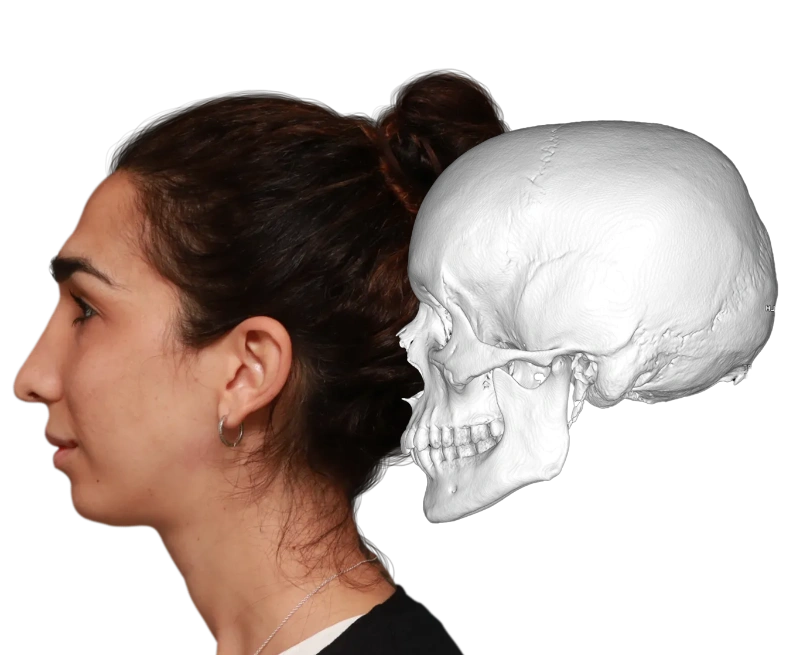 Recovery
After a forehead reshaping procedure, which may well be combined with other procedures, you should be up and about within a few days. The first 72 hours will be the most challenging due to the effects of anesthesia and your body's reaction to the procedures. Commonly reported symptoms after any invasive intervention performed under general anesthesia include nauseas, swelling, bruising, light bleeding, which are all detailed in your informed consent documents.
Short-term Healing
Your surgery requires a minimum 1-2 night hospital stay so our staff may control any issues that may arise during the immediate postoperative period. Your first post op meal will happen in the hospital, so you may eat normally quite soon if you don't have lower face surgery also. You are required to remain in Marbella for 7 -10 days after surgery, until sutures may be removed. Gentle walks are encouraged and take advantage of the array of healing therapies offered by Facialteam, such as lymphatic drainage and acupuncture.
Two – Twelve Weeks after Surgery
Most visible bruising and swelling will diminish within a few weeks and the risk of potential complications drops significantly. Once you return home, patients should wait 6-8 weeks before participating in any high impact physical activity, building slowly back up to light, daily routines.
The type of incision in the scalp and the suturing technique we use will allow hair growth through the scar only a few months after surgery. This will take time to fill in completely. Feel free to request follow-up consultations when necessary.
Long-term Recovery
Our postoperative department is on hand to answer all your concerns as you improve. All patients may request a final checkup after 1 year, when things will have settled for the most part and the evolution may be accurately assessed.
Complications
FOREContour® reports a low complication rate of less than 1% (our average revision rate of forehead feminization surgery is 0.84%).
Surgical interventions under general anesthesia are associated with potential complications. Minor complications such as swelling and bleeding may occur in varying degrees. Other symptoms, such as numbness, may be temporary and slowly diminish over time.
Major complications are normally detected within days after surgery and we offer the security of full medical insurance coverage in the event of unforeseen medical attention is needed related to the forehead surgery.
How much does Forehead Feminization Surgery cost?
The price of forehead feminization surgery can vary, as the combination of diagnostics, techniques and procedures are personalized. Costs for Forehead Feminization Surgery with Facialteam (including hospital fees and anesthesia) may range anywhere from 19.900 to 21.300 Euros, depending on the details of the procedure to be performed.
The following services are included in all our quotes;
Pre-operative consultation, standard pre-operative preparations and necessary revisions
Preoperative and postoperative CT-scan
Material costs
Costs for the operating theater and general anesthesia
1 night in hospital
Postoperative accommodation (average of 12 nights, variable according to procedure and surgery dates in case your surgery is in Marbella. For Barcelona patients we can suggest a nearby Hotel)
Lymphatic drainage massage
Acupuncture service
24 hour coordination support
Post-operative nursing care
Health insurance for surgical complications up to 30 days after your surgery
We always recommend getting budgets from multiple centers, which will vary in important aspects, so take your time to make comparisons.
Consultation
Regardless of gender, every single patient has a unique facial structure. That means that our surgical plans are always entirely adapted to the patient's personal objectives, be it a dramatic or subtle change, while staying within realistic and safe parameters.
The first step is to meet with a FFS specialist, whether you identify as trans, female, gender non-conforming, male or on the gender spectrum. An orientation with the facial gender specialist will begin with a discussion of your needs and objectives. This helps us to establish the essential procedures (if any), degree of change, as well as other surgical options that might be beneficial for you.
The discussion will be focused on finding the optimal approach in your specific case.
Book your Consultation
We offer both online as in-person consultations in our clinic in Marbella, Spain.

Our consultations are free of costs and a great aid for those patients seeking advice to start their journey.
Research & Education in Forehead Feminization Surgery
Facialteam's R&D group has established a new framework of modern protocols in FFS of the forehead. For us, advancements in science translate into offering our patients the very best in facial gender surgery, with natural looking results and quicker recovery times.
The development of FOREContour® is the culmination of years of research and clinical practice. The traditional technique (described in 2010) has been innovated with new technologies for greater customization to the anatomy of each individual.
Publications
This technique is based on several scientific articles produced by our group throughout our clinical practice. Our academic literature is a record of our dedication to the science of feminization surgery of the upper facial third since 2008.