Facial Exercises for FFS Recovery
29 April 2020
read time - 4 min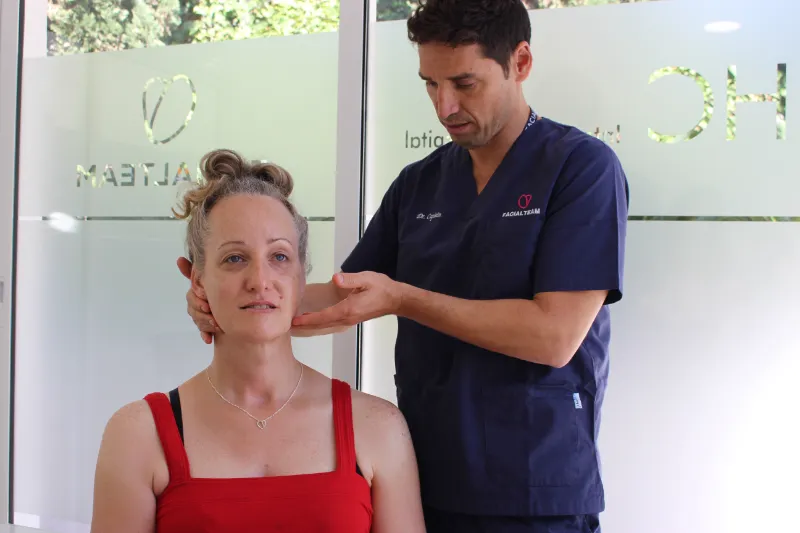 Christie Block, MA, MS, CCC-SLP, an expert in gender affirming voice care for trans and non-binary (TGNB) speakers, shares her approach in assisting clients with facial exercises for FFS recovery.
As a voice specialist who has worked with many transfeminine speakers, I have encountered quite a few clients who undergo FFS during their period of voice training with me. I have been amazed at the level of intricate surgical work done by facial feminization surgeons, and the resilience of my clients to get through their FFS recovery to attain truly beautiful and life-changing results.
Wanting to assist in the FFS recovery process when possible, I have drawn from my training and experience as a speech-language pathologist in voice, speech, and swallowing problems, including post-surgical rehabilitation. In doing so, I have introduced into my sessions, in consultation with each client's FFS surgeon, exercises that address muscle movement, tone, and sensation of the mouth, face, and neck.
What types of facial exercises might be done during a FFS recovery?
After facial feminization surgery, many patients are reluctant to move due to stiffness or fear of pain or causing damage. However, once your surgeon has given the OK to proceed with activities such as eating solids and exercise, you may also ask about how to work towards normal facial mobility.
Facial exercises are very simple movements that aim to improve range of motion, coordination of movement, muscle tone, strength of movement, and sensation of the muscles of the face, including the brow, nose, cheeks, tongue, lips, and jaw. They can extend to the neck and shoulders as well, which can indirectly influence the facial muscles.
Some examples from a battery of exercises include:
Eyebrow lift
Nose scrunch
Smile then pucker
Puffing out the cheeks
Jaw drop
Neck turns
What are the benefits of facial exercises after FFS?
Anecdotal evidence has been very encouraging. Clients have shown improvement in their ability to do the exercises after practicing them in session and at home. Clients have also reported that they feel the exercises enhance their recovery overall. Possible benefits include:
A quicker recovery period
Improved re-adaptation of the muscles after surgery
Increased variety of facial expressiveness for communication
An improved sense of control sooner in the recovery process
How and when are the exercises done?
Facial exercises after FFS can be coordinated with other parts of aftercare, such as hilotherapy, lymphatic drainage, and acupuncture as provided by Facialteam. They can serve as a link between these initial post-operative services and self-care after returning home and easing back into daily activities.
By doing the exercises, a client can follow through with a routine, be proactive in making continued progress, and observe a basic principle of rehabilitation: Get moving sooner rather than later. How soon? Depending on the case, the exercises can typically begin the second week after surgery, and be done in less than 10 minutes twice daily. If a client is doing voice training, the exercises can be integrated into that. Testing and follow-up are done to individualize the exercises and ensure they are done accurately and on schedule.
Are these exercises right for you?
Each patient responds differently to surgery, so please enquire with your postoperative coordinator on advice as to when is best for you to begin this kind of activity. One of the many ways Facialteam is a leader in FFS is due to their special attention to multidisciplinary aftercare.
Ask your surgeon if and when these exercises may be right for you. If so, they can refer you for an initial consultation with a specialist to determine which exercises apply to your particular surgery and recovery status.
About the author
Christie Block, MA, MS, CCC-SLP is a licensed and board-certified speech-language pathologist and owner of New York Speech & Voice Lab in New York City. She has over 25 years of experience as a communication specialist with a focus on voice disorders and voice care for gender diverse speakers.
Ms. Block has played an integral role in the development of the field of transgender voice as a practitioner, writer, speaker in the TGNB community, and educator of other trans health providers and voice clinicians. She actively promotes collaboration with other trans health providers such as Facialteam to enhance access and quality of care for TGNB people.