Your Revelation Journey, a roadmap to Facial Feminization Surgery
As transitioning is an ongoing journey that requires plenty of planning, we've created this facial feminization roadmap with pointers to consider along the way.
Your wellbeing matters to us at each step of your FFS experience, before, after and especially during your facial gender transition. For this reason, our comprehensive care system streamlines the process with attention to the details of your FFS journey: from necessary documentation to local transportation, accommodations and not just aftercare, but total care services. 
You can focus on your own facial feminization process with the peace of mind that the logistics are in place.
Patient's Voices
If you are still unsure about scheduling a consultation, we recommend you take a look at our patient's voices. Their stories will help you better understand how our comprehensive care system takes care of you, both mentally and physically, on your journey.
Lola's FFS Testimonial
Lola is a patient from Spain that came to Facialteam in 2021. Her biggest surprise was how smooth her facial feminization experience with Facialteam was. The first few days were difficult for her, but the team's care made her feel at ease. Her favorite moment was meeting the team. She was anxious about her procedures but felt like she was meeting with friends.
Her confidence has since skyrocketed and she is no longer so anxious about going out in public.
Charlie's Facialteam Testimonial
In 2020 we had the privilege to watch as an extraordinary person moved forward in her car racing career. The inspiring Charlie Martin (@gocharlie) invited us to capture some insider moments during her training with a new team.
This is a mini-documentary by a Facialteam patient, Charlie Martin, racing driver in the British GT Championship. She talks about the story behind her career and opens up about the process and fears going through transition as well as her mission as a LGBTIQ+ activist to raise visibility of trans people in sport.
Wait, is FFS Surgery for me?
Medical transition is not right for everyone. In our consultations, you will discuss the fact of whether facial feminization is indicated in your case–or not.
Since quite a bit of anecdotal and medical information exists now on how FFS Surgery helps to alleviate the anxiety or stress which may accompany gender dysphoria, sometimes it may be perceived as an obligatory part of your transition. However, this is not the case, and we encourage you to explore this question in depth.
What is Gender Dysphoria?
Gender dysphoria is the experience of psychological distress in response to gender-associated body parts or changes in the primary and secondary characteristics due to puberty. It may be triggered by many things, such as instances of misgendering in public or even just seeing yourself in the mirror.
Over time, the intensity also tends to vary and people often seek guidance from a healthcare professional to manage gender dysphoria.
Gender Dysphoria and Facial Feminization
Some people with gender dysphoria may pursue a medical transition, including hormone therapy and gender confirming surgeries. However, not all trans, nonbinary or gender nonconforming people suffer dysphoria nor desire to undergo surgeries. Each person's experience is unique and that's ok.
On the other hand, it is unrealistic to assume any surgery will resolve all of your dysphoria completely or forever. Typically, trans femme individuals opt for gender affirmation procedures to diminish the effects of gender dysphoria significantly. Binary trans women report an improved quality of life, self-acceptance and successful integration into society as misgendering is reduced. However, facial gender surgery is only one aspect of affirming your gender role.
Find the right FFS Surgeon
After you get familiarized with what Facial Gender Confirmation Surgery is, finding a suitable facial feminization surgeon (or team of surgeons) is the next step. You have to select the right FFS providers for you. We know that process isn't as simple as it may seem, so we have made it a priority to provide transparent information that puts you at ease.
Listen to the advice of a former patient, who explains the process of how she chose the best FFS surgeon in her circumstances. Filtering through millions of comments and chats on FFS can be grueling. For this reason, we have compiled patient video testimonials on the how and why 70 people chose Facialteam for gender affirming facial surgery.
We believe a successful operation can help to minimize misgendering, alleviate your dysphoria, and consequently, boost your confidence. So it is fundamental to have your primary objectives as clear as possible. We recommend that, before making any final decisions, you dedicate some time to figuring out what are your top criteria for your facial gender transition.
We can get you started, reserve a free consultation with a leading Facialteam FFS surgeon.
We have conducted thousands of evaluations, so take advantage of our expansive experience in explaining the procedures, the process and our philosophy. In addition, consultations provide you with the tools you need in order to find the right FFS surgeon for you.
Get to know us with a consultation
Our surgeons look forward to discussing your concerns and objectives together. We welcome you to join us for a free in-person consultation in Marbella or Barcelona, if possible.
The goal is to attend to all the initial questions you may have, so it's a great way to get acquainted with the tools you will need in order to make an informed decision about Facial Feminization procedures. That's why our in-person consultations always include a cranial 3D CT scan and a clinical photo session–for no fee. Also, this means we can provide you with an in-depth analysis of your facial features in a visual and precise manner.
The consultation culminates in an individualized surgical plan made just for you, since everyone is slightly different.
As an added benefit for people who have consultations in our clinic in Marbella or our center in Barcelona, we will provide you with a digitally edited photo simulation of procedures that can soften masculine features. These "virtual facial feminization surgeries," or VFFS, are approximate representations of the potential post-op results, within realistic parameters. With this theoretical "before-and-after" comparison, you may determine a viable plan of action with greater confidence.
During the consultation, you will be able to gauge our surgeons' expertise as they walk you through all the procedures you are unfamiliar with. You will get to know them as they explain the personalized facial reconstruction surgery recommended for your facial skeleton bones, as well as any soft tissues work that may be performed during your reconstructive surgery.
Virtual consultations with Facialteam FFS Surgeons
Arranging a quick visit to the Mediterranean is a luxury not everyone can permit, so we also offer online video consultations. These are a great alternative for secondary or tertiary consultations to clarify any final doubts too. However, due to circumstances, most are obliged to conduct their initial consultations online. Our Skype consultations have been working superbly for over a decade.
Note that, unfortunately, online evaluations do not include the same benefits of our onsite assessments, as the clinical photo session and radio-diagnostics are not possible. This is why we prefer to meet you in person, to offer you the most comprehensive evaluation possible.
Planning your FFS surgery
You will not be alone in planning for your travel and procedures. Your coordinator is here to help make it all go smoothly and attend to any enquiry that arises, before and after surgery. We have put together concise videos to explain the Facialteam FFS Process and how we care for you in a nutshell.
Pre-surgery preparations
This is the administrative phase when your designated care coordinator will ask you for more health and travel information, documentation (copy of passport) and certain tests. Most importantly, we require a preoperative blood analysis dated within 90 days of your surgery date. The parameters this must include are: HIV, Hepatitis (B and C), glucose, creatinine, and ions [Na, K, Cl, GPT (ALT), GOT (AST) and GGT].
For fiscal purposes, we will also need a letter from a counselor, endocrinologist, or any other accredited practitioner to certify that you have been the recipient of gender-affirming healthcare. If you struggle to obtain this, we can suggest providers that offer this service. The letter is merely proof that your surgery is exempt from the high taxation rate applied to cosmetic and elective surgery in Spain, since gender confirmation is thankfully considered a functional surgery here.
Your coordinator will make sure you have a customized patient guide and schedule before you set off, which will outline everything you need to know.
Arrival
Facialteam's welcoming drivers will receive you at the Arrivals gate of the airport both in Málaga and Barcelona. They will offer a helping hand with luggage after your long trip and will know where to take you. Marbella is about an hour drive from Málaga airport (AGP) and Sant Cugat del Vallés is about half an hour drive from El Prat airport (BCN).
This service, along with all transportation to and from your Facialteam appointments, is organized automatically at no additional cost.
Pre-Op
Depending upon your day and time of arrival, you may come directly to Facialteam for the preoperative FFS process.
This phase includes an electrocardiogram, health interviews with the anesthesiologist, a clinical photo session and 3D CT scans. These all will allow us to resolve any remaining concerns you may have in an extensive preoperative consultation with the surgeons.
Your Facialteam coordinator will aid you in the logistics of keeping track of taxis for appointments and help you feel ready for your consultations.
We suggest taking some free time to buy any essentials you didn't bring as you will be resting after surgery and won't get out much the first few days. This way you get to enjoy some touristic aspects such as adventure activities or long drives that you may not be up to after surgery.
Surgery
On the day of your operation, your patient coordinator will accompany you in admissions, when you will have the opportunity to speak with the surgeons again. Your coordinator will report to the loved one you indicate once the operation is complete. After a few hours in observation, you are transferred back to your private room.
Depending on the type of procedures, you will spend 24 to 48 hours after surgery in either HC Marbella International Hospital or IM Clinic (depending if you are in Marbella or Barcelona), where our staff will be checking in regularly. The length of your stay depends also on the immediate post-op care required to ensure optimal recovery.
If you traveled with a companion, they are welcome to stay with you while in hospital. Once you are approved for release, the Facialteam taxis will return you to your accommodations.
Recovery and Aftercare
Our comprehensive care is designed to promote a quick and comfortable recovery at many levels in both of our centers. From psychological support to lymphatic drainage and acupuncture, our care system focuses on your physical, mental and emotional well-being, proven to contribute to an easier healing process.
This attention-to-detail philosophy permeates every phase of your care, from the cooling mask technology to dedicated nocturnal nursing in hospital and daily nursing checkups in our accommodations.
Your accomodation during your stay
Whether you've chosen to reside in Marbella at the lovely Hotel La Villa or bask in the charm of Barcelona at the esteemed Hotel el Sant Cugat, rest assured that you'll be in the capable hands of Facialteam's dedicated nursing staff. Their unwavering commitment to your well-being means that you can expect regular check-ins right in the serene embrace of your private room or apartment. This thoughtful attention ensures your recovery remains a priority, allowing you to focus on your healing journey.
Beyond the fundamental care, our carefully selected accommodations offer an unparalleled experience in creating a safe and stress-free environment for your recovery. The lodging teams at both Hotel La Villa and Hotel el Sant Cugat bring decades of expertise in catering to diverse guests from around the world, all seeking a tranquil haven for their rest and wellness. Their proficiency in accommodating visitors from various linguistic backgrounds ensures clear and effective communication, fostering a sense of ease and comfort during your stay.
In addition to the exceptional care and convenience of your lodging, both establishments are conveniently situated just a stone's throw away from the charming shopping districts of their respective villages. This proximity not only allows you to access any essentials you may need with ease but also provides an opportunity to explore and enjoy the local culture and attractions. Whether you find yourself in Marbella or Barcelona, the welcoming neighborhoods of Hotel La Villa and Hotel el Sant Cugat promise comfort and convenience for both patients and their companions alike.
Leading Technology in Facial Feminization Surgery
Facial Gender Surgery is one of the fastest-growing specializations in the field of plastic and reconstructive surgery. Increasingly, gender identity specialists worldwide recognize the necessity of FFS for gender dysphoria.
As the focus on facial feminizing surgery grows, so does the urgency to establish and improve the standards of care, as stated by the World Professional Association of Trans Health (WPATH) in their best practices guide.
Facialteam has spent over a decade pioneering advancements in FFS technology, for the ultimate benefit of patients of any gender, although the majority identify as trans women or nonbinary femme. Developing surgical methods and technologies, in our experience, have meant a marked reduction in complications and a significant increase in overall patient satisfaction.
Piezosurgery by Mectron
Piezosurgery is an adaptable precision instrument that provides maximum accuracy yet minimal risk in maxillofacial surgery. The piezoelectric sensor emits ultrasonic energy waves which make it possible to change bone without damaging surrounding soft tissues.
Piezosurgery improves outcomes thanks to these benefits:
Superior safety
Reduced recovery times
Predictable outcomes
Since 2001, this technology has been the benchmark in bone surgery.
3D Imaging System
The Vectra H1 handheld imaging system brings clinical-quality 3-D imaging to facial aesthetics.
This specially designed camera is capable of instantly compiling data about the surface contours so we can evaluate a full range of facial features, from any angle, in three dimensions.
Visualizing your specific facial structures is key to designing an optimal plan for your gender affirming goals. In addition, the metrics will contribute to comparative case studies for future developments in the field of facial gender surgery.
3D CT Scans
3D CT scans, short for "three-dimensional computerized tomography," play a vital role in our surgical practice. Our hospital's modern CT machine only takes 2-3 minutes to take all the scans we need.
These scans give us access to the intricacies of your facial structure, such as bone density or depth, for millimetric precision in surgical assessment and planning.
In addition to documenting your bone structure before and after surgery, this technology will also help you understand the recommended procedures as well as later identify the actual changes.
We highly recommend our intensive consultations in Marbella, time and travel permitting, which include a free 3D CT scans, among other advantages for a more complete FFS evaluation.
3D Printed Replicates
In particular cases, we print a life-size 3D model of your jaw or skull in order to determine your personalized FFS plan. This is the protocol mostly for complicated or redoing FFS Surgery.
First, the model allows us to more deeply analyze your unique facial features in advance. We can test and plan more detailed solutions designed to meet your objectives.
3-D model trials in Oral and Maxillofacial Surgery significantly improve the predictability of clinical outcomes, and consequently, the safety of procedures.
Long Term Post-op Care
We monitor your evolution with follow-up consultations on request, be it a video-call or face-to-face evaluation. Our comprehensive care department encourages you to get in touch via email whenever in doubt. It does not matter if your question is related to the outcome of the surgery or if you just want to ensure that recovery is going well, the dedicated coordinator will attend to all your concerns in the coming months.
Preparing for your facial feminization postoperative period is important, during which patience is key. Due to the long healing process, final results can be assessed 12 months after the operation when all the layers of skin, muscle and other tissues are more settled.
Once you are back home, you will receive a survey which invites you to reflect on your experience as well as update us on your current recovery status. We will reach out to you again one year later to see how you are and welcome your honesty. Patient feedback is critical to improving every aspect of our services.
Get in touch with other FFS patients
We support several online channels to stimulate community, allowing you to read the stories, experiences and concerns of peer FFS patients.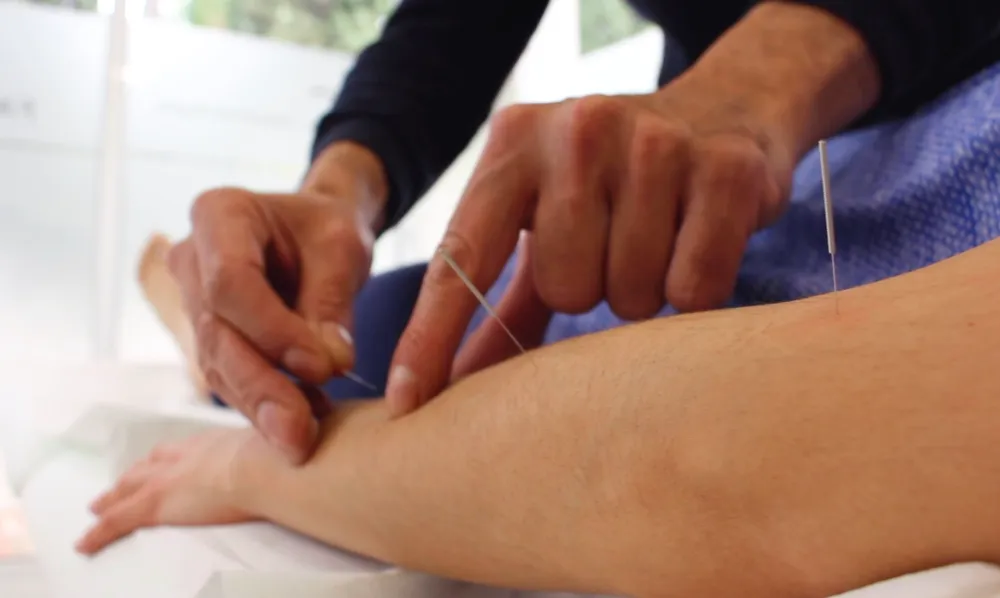 Psychological Care
As we understand that this is a significant transitional moment in your life, we see benefit in providing access to psychological support, both privately and in group settings. Group therapy is effective at helping you address mental stress.
You are given this safe space to identify with the experiences of others who can put the things you struggle with into their own words.
We have four main goals for the psychological care that we provide:
Identify and address your emotional needs and concerns.
Provide emotional support for your companions
Facilitate group mentoring with peers undergoing similar medical procedures and their loved ones.
Learn how  to better manage psychological variables for an easier gender transition process.
Hilotherapy
Hilotherapy is a revolutionary system that promotes healing by re-establishing the ideal conditions for lymphatic system functioning and, hence, recovery.
This involves a specially designed mask that maintains tissues at an optimal temperature to both reduce swelling and stimulate the natural healing response.
The advantage of hilotherapy over traditional ice compresses lies in its consistent cooling, not freezing, as icy temps halt the curative lymphatic circulation.
The benefits include preventing and reducing pain, bleeding, swelling, and bruising– alleviating many of the typical post-surgical symptoms.
Lymphatic Drainage
Manual Lymphatic Drainage (MLD) is a therapeutic massage prescribed to patients recovering from any surgery. Surgeons have employed this mechanical stimulation of our immune response since 1930 and scientific studies highlight its benefits.
MLD is beneficial in the Facial Gender Surgery recovery process because it promotes faster healing times, alleviates the discomforts of swelling and bruising and, hence, reduces the incidence of complications.
A welcome side effect is relaxation as MLD consists of a gentle manual massage.
After just one session, patients report that tenderness and pain are significantly reduced.
Acupuncture
Acupuncture therapy is approved by the World Health Organization for relaxation-induced pain relief.
We employ acupuncture to help manage your stress levels and perception of pain.
After your acupuncture sessions, you are more likely to have the improved sleep quality that is vital for the recuperation of your body and mind after such an important event in your medical transition.