6-Step Guide to Facial Feminization Surgery
09 May 2021
read time - 7 min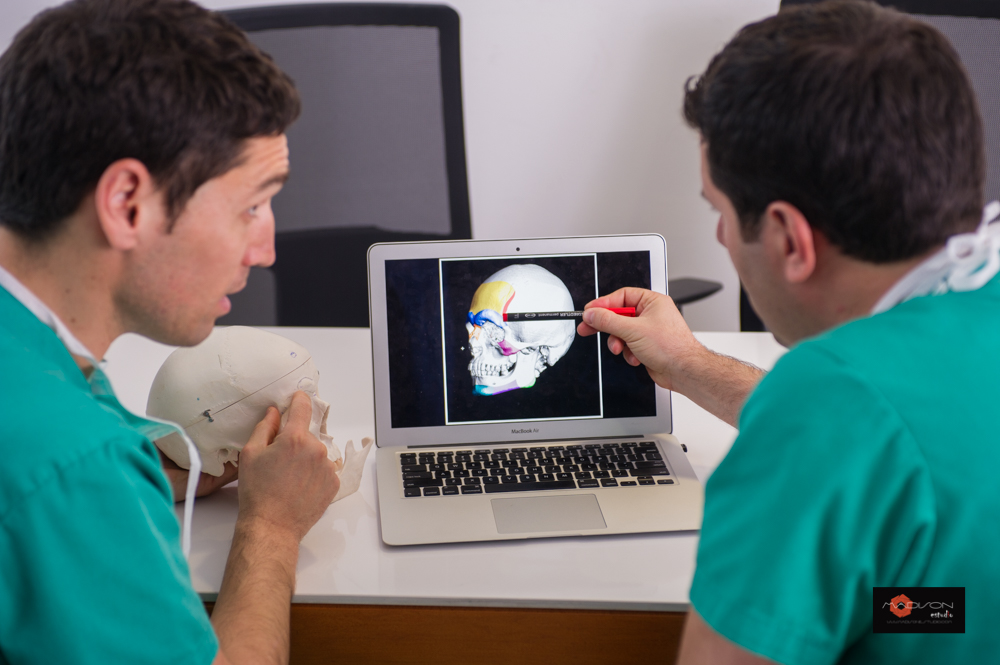 FFS surgery is not an obligatory part of your transition process. Many trans women decide that facial feminization isn't the right course for them. You might be still seeking guidance to understand if facial feminization surgery is a good fit for your particular circumstances.
Wherever you are in your journey, it's normal to have lots of questions. Some people feel overwhelmed by uncertainty when they start thinking about facial surgery.
Facialteam aims to help you with a highly personal decision-making process. To relieve some of this anxiety, we have created this Guide to Facial Feminization Surgery. We hope it will answer some of your most pressing questions about FFS procedures and processes.
What is FFS exactly?
The biggest question people have early in their research phase is, "What is Facial Feminization Surgery?"
The simple answer to this question is: Facial Feminization Surgery (often referred to as FFS Surgery) is any procedure or set of surgical procedures intended to give the face a more female appearance.
When it comes to FFS surgery, there's no one size fits all treatment that will provide each patient with their desired results.
Generally, feminization is a "reductive" process focused on reducing bone volume. In other words, most faces have feminine features before the onset of puberty.
Masculine features develop over the feminine foundation due to the effects of hormonal changes during puberty.
So, as Alexandra Hamer explains in Part 6 of her thesis on facial feminization, facial gender-affirming surgery should aim to return the bone contours and volumes to as close to their pre-adolescent state as possible.
Facial feminization procedures
Common facial feminization procedures include:
6-Steps to Your FFS Surgery
There are many FFS resources available when you're researching your FFS roadmap, and it can be overwhelming, so here we're going to break it down.
There are generally 6 feminization steps involved in FFS: Evaluation, Confirmation, Planning, Surgery, Aftercare and Long Term Healing.
Step 1: Studying your case
Every face is unique, so a thorough evaluation of each patient's face is key to achieving great results from FFS.
Clinics will vary in exactly how this assessment is carried out. Typically, you would visit the facial feminization specialist's office in person, although internet technology has made it possible to have a virtual ffs orientation if necessary.
Take advantage of as many consultations as possible and learn to prepare for your meetings with the surgeons.
In both cases, you will be asked for photographs of your face following certain guidelines.
Sometimes, the specialists will take the required photos in-office during your initial orientation. The goal of the photos is to give the surgical team a reference while developing a proposed treatment plan.
For this reason, the pictures will need to be taken at specific angles, without things that obstruct the view of the facial features and head (e.g. hats, glasses, excessive makeup).
Facialteam's facial feminization surgery specialists often include more advanced imaging techniques in the preliminary study.
For example, before consultations in Marbella, FT generally performs a 3-D cranial CT scan to get a more complete understanding of the bone structure that needs to be worked on. 3-D avatars may also be created when necessary for the study of certain cases.
You should be provided with a proposal for the types of procedures to be done, including an estimated price for the entire process. The quote should specify what is and what is not included, as well as the conditions regarding postponement or cancellation.
Step 2: Confirming FFS treatment details and budget
The procedures in the proposed treatment plan leave you with highly personal decisions to be made. It's advisable for you to take your time during this stage.
When you are ready, and not a moment sooner, you can follow up with the FFS specialists to review the details of your surgeries and confirm what your actual facial feminization surgery costs will be.
This is also a good time to ask the surgical team any questions you may have about a particular procedure.
Usually, the doctors will also take a detailed medical history if they haven't already. They may order some routine medical tests to be fully prepared for surgery.
Step 3: Planning with your coordinator
At this stage, the surgical practice will work with you to schedule a convenient date for your FFS treatment, taking recovery time into account. You may be asked to make a deposit in order to reserve your surgery date.
For patients who have traveled long distances for surgery with their preferred facial feminization specialist, it will be important to arrange transportation and accommodation in advance.
At Facialteam, we guide you through each step to make sure your stay in Marbella, Spain is a wonderful one.
Step 4: Arrival, preop protocols and the big day
You've been waiting for this day, likely with a mixture of excitement and nervousness.
It may be a good idea to bring a close friend or family member with you to Spain and to the surgical center when the day arrives.
Having support of someone you can depend on to care for small details during this very emotional experience will be very helpful throughout your recovery.
From the moment you arrive in Spain everything will be taken care of for you, beginning with transport to the clinic.
There will be a full day of pre-op tests and consultations with the team.
Two days after you arrive, you will have your surgery and will stay in the hospital for 1 – 2 days, with a dedicated nocturnal nurse.
Step 5: Comprehensive aftercare
Whilst you're still with us, you will receive the very best care to make sure your experience is as stress-free as possible.
This includes:
Individual and group sessions with STA psychologist
Hilotherapy, Lymphatic Drainage Massage and acupuncture
Follow-up nurse visits to your hotel, and more
About 8 – 10 days after surgery you will return home. This leaves enough time to remove the sutures after the possibility of any significant medical complication has been ruled out.
Step 6: Long term healing after FFS
The results of facial feminization surgery are not immediately visible, so you will need to be patient. This is because of bruising and swelling—normal after any operation.
But as you heal, you will see the transformation occurring, little by little, revealing a face that is still you, just a more feminine version of you!
Your post-op support and follow-up will be managed by a specialised coordinator and doctor dedicated to assessing your progress. You can contact them with any questions.
Facialteam is committed to monitoring your recovery for as long as it takes.
Beyond this guide to facial feminization surgery
We hope this brief Guide to Facial Feminization Surgery has answered some of your biggest questions about FFS.
Check out this blog post about what your facial feminization journey might look like for even more details and insight into the steps to feminization.
And if you have further questions or would like more information, then just contact us or follow us on Facebook.