Picking the Right FFS Surgeon, the Franches Way
15 November 2019
In November of 2015, when I started hormone replacement therapy (HRT), I made an agreement with myself to look for ways to soften my face. […]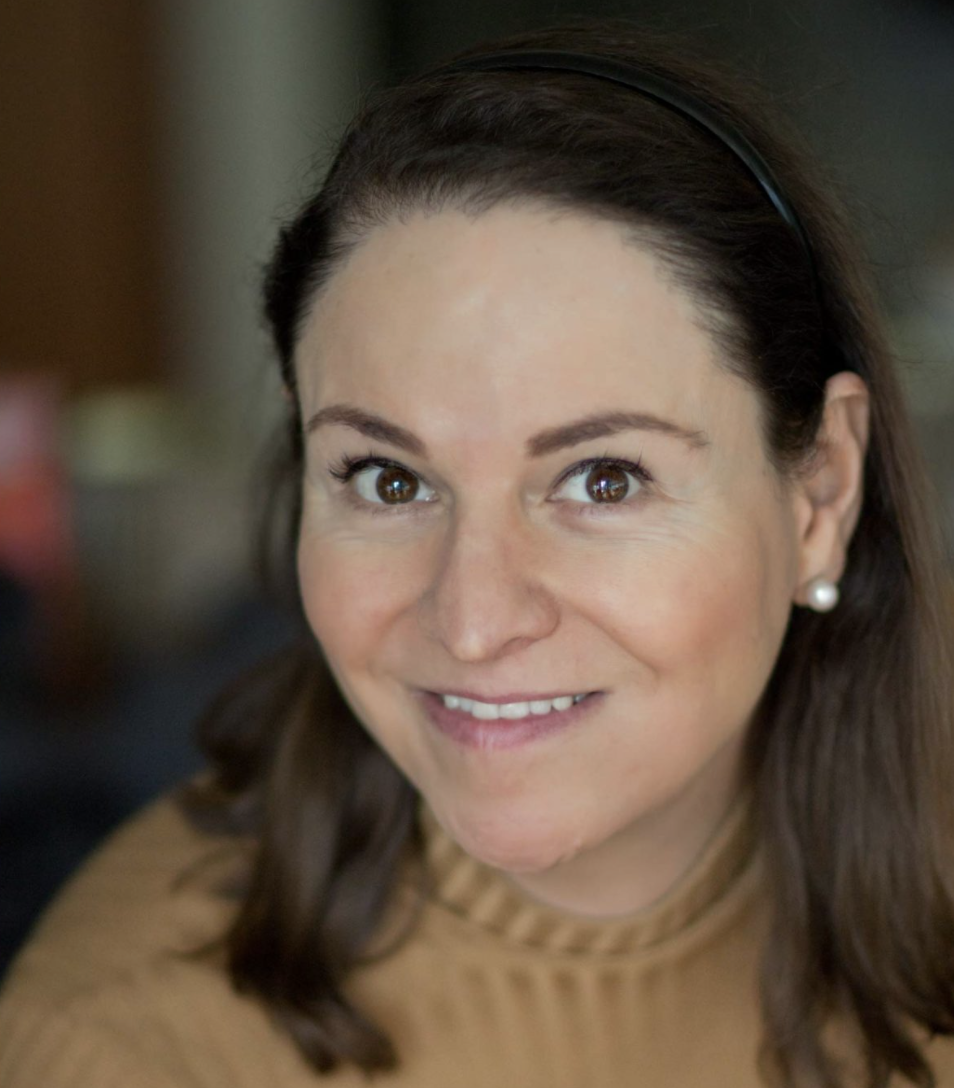 In November of 2015, when I started hormone replacement therapy (HRT), I made an agreement with myself to look for ways to soften my face. In the first few months of 2016, I started the research process that would lead me to having facial feminization surgery (FFS). This meditated learning process was based on a simple statement and a few general questions:
I wanted a softer face, whatever that meant
What were the minimal procedures I should have, the essential?
Could I have surgery in my hometown?
What would be a typical cost range?
Since I wanted to make my facial features softer but I had no specific aspect or elements of my face that bothered me particularly, I didn't even know what to do. I wondered which procedures would give me the best results with the least investment/cost.
Even without knowing about the procedures, I imagined that recovery would take some time. I thought that, in a best case scenario, I could get surgery near home and would not need to travel. Yet I was unsure if that would be a feasible option.
Basically, I had no idea where to have surgery. In this intimate edition, I explain how I decided upon who were the best FFS surgeons for me.
The costs of FFS surgery was always a concern and from what I had seen in the media about celebrity transitions I was expecting upwards of 50,000€. At least the media had put a high number in my head so I was bracing for excessively high cost. For me, anything below that figure was a win.
It was time to jump online and start digging around for answers to these general questions. Remember from my first guest column, at that time in early 2016 I didn't have my 3 major criteria fleshed out. Yet I was already thinking of the best FFS surgeon for me, surgery results, peace of mind and cost.
Step 1: Introduce Myself to the Procedures
My very first step was to research the plethora of procedures that are considered part of FFS. This led me to surgeon websites that explained the procedures.  As I first read about the procedures I was totally overwhelmed and, at the beginning, I was grossed out with what most of them involved. This changed as I learned more and more until eventually I became comfortable with many of the concepts and techniques.  Still, I was not able to tell what procedures would benefit my facial features.
As I learned little by little about the procedures I found that my hairline options included a scalp advancement or one of the multiple hair transplant methods. The problem was I wasn't sure which options would best suit me. During "Step 1," I also came across Virtual FFS (virtualffs.co.uk) which talks about how we perceive gender and the differences in facial features. I ordered some simulation images and, very important to me, a report from the facial gender analyst who performs them, Alexandra Hamer, explaining what she thought would benefit my particular case. This report would later be very useful in determining which procedures to get, but still didn't answer some of my initial questions, such as if the best FFS surgeon for me might be nearby.
Step 2: Speak With the best FFS Surgeons
I'm the kind of person that would rather get information from the "horse's mouth," as they say. Who would know more about the procedures than the surgeons that could operate on me? Yet, again, I had no clue which kind of surgeon had experience with facial feminization, and if any were local surgeons. I figured it would have to be some sort of plastic surgeon experienced in working with trans patients.
I knew about Facialteam and a few other "specialists" in facial feminization in the US, Argentina, Thailand, etc. from my step 1 research, but the idea of traveling abroad was daunting to me at this early stage. I asked an acquaintance of mine that joked about "how she put her surgeon's children through university", implying that she had spent a fair amount of money on surgeries. She gave me the names of three local plastic surgeons.
To make a long story short I contacted these local plastic surgeons, then two other local hair transplant offices, Facialteam and another FFS surgeon in the US. In about 4 weeks, by mid-May 2016, I had met with two local plastic surgeons, two local hair transplant surgeons, and two prominent FFS surgeons via Skype.
As I consulted with the surgeons, I learned more and slowly started to get answers to my basic questions.
The FFS Consultations
After receiving the report with simulated photos from Virtual FFS and having the initial consultations with the surgeons, I was starting to get the answers that I needed:
A hair transplant instead of a scalp advancement was my best option to change my hairline, and
There was no way I'd get surgery near home.
When I met with the local plastic surgeons for their recommendations it was clear to me that they didn't have the experience nor a holistic aesthetic appreciation for what a trans patient needs.
I was truly seeking guidance from the surgeons.

Franches
My rationale was that the best FFS surgeon would have lots of experience, make educated recommendations and explain them to me. I certainly did get that from the well-known FFS surgeons, but not from the local plastic surgeons.
There are a number of reasons why meeting with the surgeons was important for me. Apart from hearing their recommendations and getting a sense of their experience, I learned more about their practice, how professional their offices were and, most importantly, the personality of the surgeon. It was a little like using a sixth sense to evaluate the relationship between the surgeon and myself. In other words, it was about how they spoke to me, how they listened, how they conveyed their experience and how much they valued our time. Put it this way, I was interviewing these professionals for a very important job: my face.
Having the simulated FFS photos and report from Alexandra Hamer of Virtual FFS, was very useful to compare with what the surgeons were suggesting.  The report explained my features and how they could be changed and the surgeons explained in general terms how they'd do the procedures.
Once I had met all these surgeons and I had their quotes, I had to take a few days off from thinking about surgery. The process had drained me as it had been somewhat intense. When I received the last quote from the surgeons I felt I had just closed a cycle.
Step 3: Evaluating who is the best FFS surgeon for me
After a few days break, I had new energy to start the next cycle: evaluating my options.
By this stage I had weeded out the local surgeons due to their lack of experience. My short list of the best ffs surgeons for me included Facialteam and a FFS surgeon in the US. Just from speaking with them it was clear to me that they had the experience I was looking for and the results from either was going to be of high quality. So it came down to the nitty-gritty.
My evaluation considered all sorts of smaller details. From the tone of the surgeons' voices when they explained their vision, their quotes of course, their unique approaches, my interaction with their patient coordinators, accommodations during recovery, aftercare, to something that was very important to me: the communication and personal connection with the surgeons.
Both surgical centres had provided me budgets for their vision of "the best bang for my buck". The quotes themselves were not directly comparable because one suggested more procedures than the other. I didn't have a problem with that discrepancy because I felt that the two surgeons just had different styles. Nevertheless, at this point I was very open and I considered both approaches very seriously.
Some determining differences in selecting the best FFS Surgeon for me
The responsiveness from the patient coordinators was different. One detail that raised a red flag was that I never got a reply for some follow-up questions. Whatever happened, at this point these kinds of details mattered a lot to me.
From the language used by each of the surgeons during the consultations I figured that their philosophy to surgery was different. I once was told by a surgeon that one of the procedures "would look beautiful on me". Other surgeons never used those kinds of words, referring instead to the concept of removing the male characteristics from my face. This is an important distinction for me because "pretty" is very subjective, open to personal interpretation and taste while "removing the male characteristics" is more objective and in line with my goal of a softer face.
During the first Skype consultation, almost as soon as we finished with the initial small talk, I was told me something that really clicked with me: something to the effect of "your friends and family are telling you that you don't need surgery, but I will tell you what elements make your face recognizable as male". I instantly related that to my quest of figuring out what procedures would benefit ME, since for me it was about seeing the face I felt I needed not what others felt. And just to be clear, yes, my friends and family told me I didn't need surgery.
The US quote gave me "the works" which included a forehead reconstruction with a scalp advancement and brow lift. This was in stark contrast with a good discussion on why NOT to do anything to my forehead, especially if I was looking to save on cost. This discrepancy made me feel that the US doctor was suggesting procedures on what he thought would make me beautiful, but according to his standards of beauty, which were not clear to me. I understood he was looking at my face through his beauty lens rather than listening to what I was looking for.
Another determining factor was post-op accommodations and care. I was told that it was up to me although they'd help me find something according to my budget. Yet further abroad I had the option of staying at a guest house for patients. The alternative was hiring a nurse to stay with me at a hotel, but for me the moral support from other trans patients that were going through the same experience was a positive difference in favour of going to Marbella.
On one hand, a single surgeon would be performing all the procedures, while Facialteam had multiple surgeons working on different aspects of my face. I felt that instead of one person being good at everything, Facialteam had multiple surgeons that had more experience in their fields of expertise.
Facialteam specifically does FFS, particularly for trans women, while other surgeons only offer it as part of their practice, along with other plastic and cosmetic surgery for cisgender women and men. Here I had the impression that Facialteam would have much more experience as their focus is on trans patients, day in and day out.
Step 4: Making my decision
In just a few months I had gone from knowing very little about facial surgery to meeting with some of the best FFS surgeons and deciding on who to go with. As I gathered information, I ruled out options that were not for me and defined what worked for me. Finally, the toughest decision was choosing between my two short-listed surgical centres.
Based on my research and consultations and with hindsight, I feel I made a well-informed decision that was based on speaking with the surgeons, comparing the details, and doing lots of soul searching on my perceived value of those details. The connection I felt with the surgeons was one of those important details in my decision.
In conclusion, choosing the best FFS surgeons for me was largely based on how well we could communicate.
By this point I knew that (or I felt confident that):
Facialteam in Marbella was the best option for me
A hair transplant was the preferred method to change my hairline (compared to a scalp advancement)
The minimum that would give me a more feminine face would be work on the nose and chin
The cost did not have to be 50,000€ for surgery
Now that I had decided on my first choice, I focused my attention on fine tuning my definite list of procedures, my "treatment plan." However, there was still much to consider and discuss before settling on a surgical date. So much was still in the air, so I continued to meditate on the most important criteria for defining my facial feminization procedures along the way.