Transitioning at a later age. Is that even possible?
21 December 2022
read time - 4 min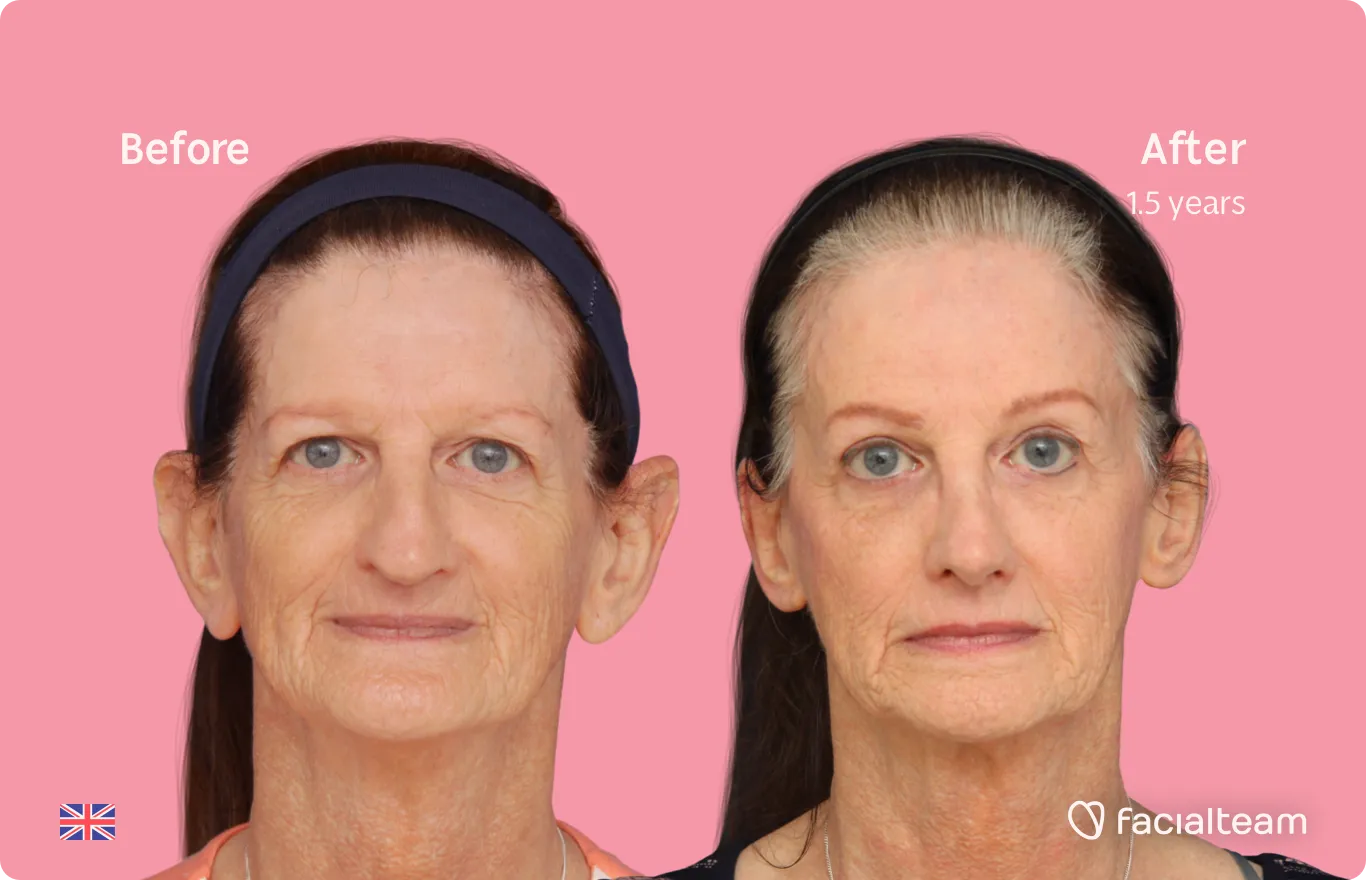 While the average age for beginning a medical transition is around 30, many trans women don't begin their transitions until later in life due to various factors such as family or career obligations. The truth is, you are never too old to start living your authentic self and there are plenty of resources available for those transitioning after 40. 
Breaking Down Barriers
Before you make a decision about whether or not to transition later in life, it's important to understand that any fears you have are valid. Transgender people often experience discrimination and violence due to their gender identity. In addition, trans people systemically struggle with accessing health care and other resources they need due to lack of acceptance from society. That being said, there are ways to break down these barriers and pursue your truth regardless of your age.
Finding a supportive community—those who will accept you for who you are no matter what stage you're at in your transition journey–is a crucial step. This could mean joining a local transgender support group or connecting with an online community for transgender people in your age range. You may also want to consider talking with a therapist who specializes in gender identity issues; they can help provide objective guidance as you explore your options for transitioning. 
A Positive Outlook
Transitioning isn't necessarily always overwhelming or scary—it can also be exciting! Anecdotal experience speaks of newfound freedom as well as greater self-awareness and self-acceptance. It's also worth noting that medical technology has advanced significantly over the past few decades, making hormone therapy safer than ever before for both young and older people in gender transition. Furthermore, employers are becoming increasingly aware of their legal obligation when it comes to protecting transgender staff members from discrimination—another plus if you decide to transition while still employed.  
Benefits of Transitioning Later in Life
"I wish I'd transitioned years ago." This is what the great majority of trans people say when asked if they have any regrets.
Transitioning later in life has some unique benefits that younger folks may not experience. Firstly, many people who transition after 40 are more likely to have a stable family situations and careers, meaning they may be more financially secure and able to support themselves throughout the process. Additionally, there may be less pressure from family or peers than when transitioning at an earlier age. With more life experience under our belts, we are potentially better equipped to make informed decisions about the complex details of our transitions and know what we want out of it before starting HRT (hormone replacement therapy). 
Medical Considerations When Transitioning After 40+
Transitioning after 40 may present some unique medical considerations depending on your health history prior to the transition. First and foremost, it's important that you speak with qualified providers in transgender healthcare who can help you navigate these potential issues. It's also important to note that hormone levels will change as we age regardless of whether or not we are transitioning; this means that older individuals may need higher doses of hormones than younger folks in order to achieve the same results. Similarly, individuals over 40 may experience side effects from HRT which require different management strategies than those experienced by younger people. So speaking with a doctor familiar with mature trans women is essential. 
Will I still look feminine if I transition at a later moment in life?
As you can see yourself, it is never too late and you are never too old to transition. We've gather several examples of women that underwent an mtf transition after their 40's, 50's and 60's.
If you want to see even more examples of our patients, check out our FFS Before and After gallery with over 100 patients.
Examples of mtf transitions after 40's
Examples of mtf transitions after 50's
Examples of mtf transitions after 60's
Examples of mtf transitions after 60's
What's the best age for a gender transition?   
Transitioning later in life is much easier than it was in years past. Transitions after 40+ can be extremely rewarding experiences if approached thoughtfully and with the adequate medical guidance. There are many resources available for those looking to transition later in life including support groups and healthcare providers who specialize in either younger or older transgender patients.
No matter your age, there is not a right or wrong time to begin living authentically – so don't wait any longer! When you are ready to take the first step today towards becoming the person you were meant to be, know that you will not be alone.