Dr. Luis Capitán
MD, PhD, OMFS
Co-Founder & Co-Director
FFS Expert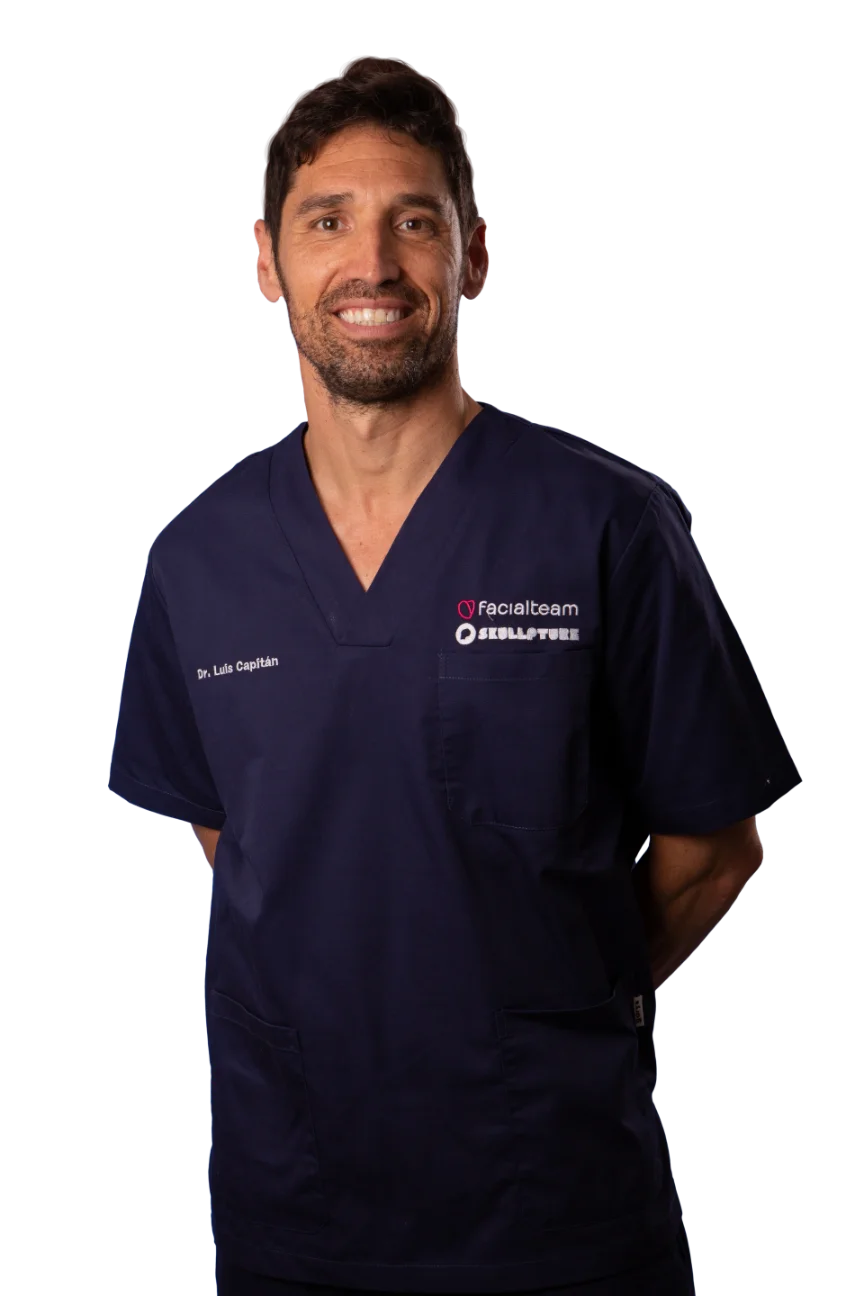 His surname says it all about his leadership ability, but first he's a devoted hubbie and father. With a family heritage of Spanish scientific investigators and healthcare professionals, friends would call him a Spartan due to his athletic medals, although his big-hearted generosity is appreciated by all staff. Goal: crossing the Atlantic Ocean with a sailing ship.
With an undergraduate degree in Medicine and Surgery from the University of Granada (2000), Dr. Capitán obtained the title of specialist in Oral and Maxillofacial Surgery via the exclusive MIR system (2006) after 5 years of residency at the University Hospital Virgen de las Nieves of Granada. Later he continued studies in Tissue Engineering, receiving his Master's Degree in 2006.
Dr. Capitán then focused his specialization in Orthognathic and Craniofacial Surgery, completing a fellowship at the Institute of Maxillofacial Surgery and Implantology of Centro Médico Teknon in Barcelona, as well as in the Unit of Craniofacial Surgery and Dentofacial Deformities at the Morriston University Hospital of Wales (UK).
Since 2007 he has centered his specialization on Facial Feminization Surgery, having operated more than 2000 FFS patients together with Dr. Daniel Simon, developing new and pioneering techniques in this surgical field.
He is author and co-author of important medical publications in the field of Facial Feminization surgery.
Registrations and Memberships:
Spanish Medical Council Registration Number 18/009978 (Colegio Oficial de Médicos de Granada)
Spanish Society of Oral & Maxillofacial Surgery (SECOM)
European Association for Cranio Maxillo Facial Surgery (EACMFS)
European and World Professional Association for Transgender Health (EPATH & WPATH)
Dr. Luis Capitán is a full member of the World Professional Association for Transgender Health (WPATH) since 2016, continuously supporting the association in the development of evidence-based medicine to promote high quality care for transgender individuals internationally.