Why choose FFS surgeons carefully?
01 June 2021
read time - 5 min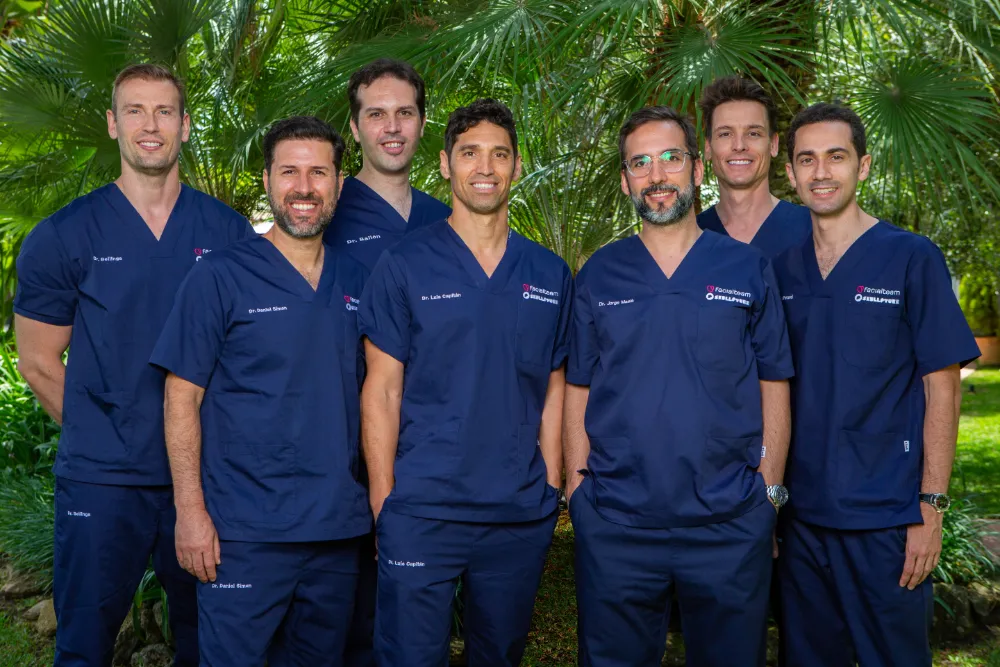 Choosing an FFS surgeon isn't something that anyone should do lightly. Facial feminization surgery should always be taken very seriously.
If you're interested in having FFS surgery, then the most important decision you will make is which surgeon to trust for these procedures.
Read on to find out more about what to look for in a surgeon, how to narrow down your options and the warning signs you should look out for.
What to look out for in FFS Surgeons
Choosing the right surgeon is something you should always approach calmly, never making any rushed decisions.
It's a good idea to have in-person or virtual meetings with as many surgeons as you can.
Do plenty of research before you start with these consultations so you know what questions to ask and can make the most of your time speaking to the specialist to get the answers you need. Find a helpful list of questions here.
Find out about the techniques they use, and use these sessions to get a feeling for their bedside manner. Do you feel comfortable speaking to them?
Look for surgeons that are leaders in their field and are involved in research into pioneering techniques.
If a surgeon often presents at FFS conferences then that's normally a good sign. You could look for podcasts or videos of them sharing their knowledge, like this interview with our surgeon Dr. Raul Bellinga.
Then, consider the recommendations that each surgeon gives you for the procedures that will make your appearance more feminine.
Do you feel like they're really listening to you and fully understand the results you're hoping for?
Do they explain the limitations and try to make sure your expectations about the process are realistic?
Where will the procedure take place? Small, specialized private clinics with experienced staff normally provide the best experience.
What are previous patients saying about their experiences?
Read Franches' detailed account of how she decided that Facialteam were the right FFS surgeons for her.
If you'd like to hear more from our previous patients, you can check out our selection of testimonials. We can even put you in touch with one of them directly if you'd like, just ask!
Red flags when choosing FFS surgeons
Here are some warning signs to keep an eye out for:
They don't make you feel at ease
They use complex jargon rather than explaining things clearly
They aren't open about potential complications
They aren't open about the recovery process
'After' pictures on their website are clearly enhanced with makeup
They aren't open about their credentials
They don't specialize in FFS surgery
They're new to FFS surgery and don't have a proven track record of satisfied patients
Their prices aren't broken down – there are hidden costs
Why choose FFS surgery at all?
There's still something about that woman in the mirror that makes people look twice, which isn't what you want.
Perhaps there's something about your appearance that means people use the wrong pronouns or children ask you the usual embarrassing questions.
Most importantly though, you don't feel that the face you see looking back at you really represents you.
Our patients choose FFS surgery for gender affirmation, to help relieve often crippling gender dysphoria, and/or to give them the confidence boost that they need to embrace their new life.
Many feel that surgery is totally necessary for their well-being.
Your expectations should always be realistic, and FFS certainly won't solve all your problems or transform your appearance entirely. You will still be you, just a more feminine version of you.
Do I need FFS Surgery?
FFS surgery is most definitely not for everyone.
As we've mentioned above, it's something that some trans women choose to have to ease their gender dysphoria and can make them feel much safer in public spaces. Emphasis on the word "ease," as facial gender surgery cannot promise to make anything disappear completely.
It can help them feel more comfortable in their own skin and feel like the face they see in the mirror is finally theirs.
But not all trans women will feel this need. Going through this kind of surgery has no impact on the validity of your gender identity.
The fact that we're slowly moving away from such fixed ideas about what feminine beauty means, and the cost currently involved with FFS Surgery, mean many people decide that it's just not for them.
Many trans women find that things like simply learning certain make-up techniques can help with their dysphoria and mean they get read as female more consistently when out in public, without having to invest the time and money necessary for FFS surgery.
If you're unsure about whether FFS surgery is the right course of action for you, initial consultations with surgeons to give you an idea of the results that could be achieved and the investment involved will help you make an informed decision.