Raising healthcare awareness this Trans Day of Visibility
31 March 2020
read time - 5 min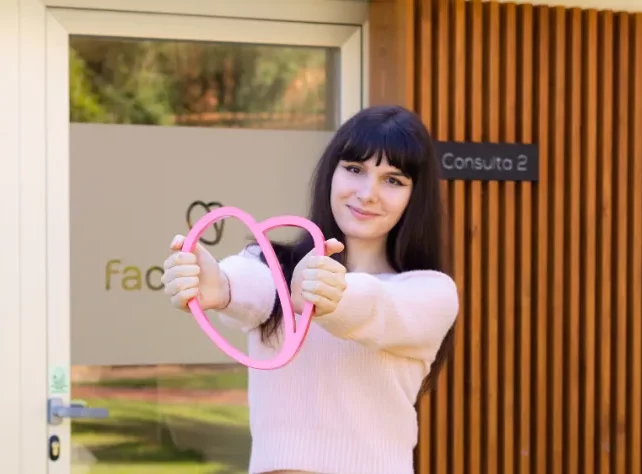 In recent years, most of the academic research on facial feminization surgery has been primarily on technical aspects or assessments of outcomes and rates of satisfaction. From there, it is a natural progression to consider the parallel care services involved in the clinical day-to-day care of the same trans and non gender conforming patients.
For this reason, Facialteam and Johns Hopkins Hospital Center for Transgender Health have developed a streamlined protocol based on their experience with more than 1300 trans feminine patients. This standardization of therapeutic care offers other gender-affirming specialists guidelines for a more "objective and reproducible" patient management system. We are proud to announce the publishing of our protocols, coincidentally, on trans day of visibility 2020!
A Protocol for Diagnosis, Surgical Planning, and Postoperative Management
Our long-awaited study has now been published just in time for Trans Day of Visibility TDOV2020 in the April edition of Plastic and Reconstructive Surgery (PRS), the medical journal of the American Society of Plastic Surgeons (ASPS). It is the fruit of months of intense analysis and comes at a crucial moment when the World Professional Association of Transgender Health (WPATH) is in the midst of updating their best practices guide, the Standards of Care (SOC).
Our hope is that our research not only provides insight into the importance of facial gender affirmation to transfeminine patients in gender transition, but also to raise the visibility of trans healthcare needs at a global level.
The best part now is that the article "Facial Gender Confirmation Surgery: A Protocol for Diagnosis, Surgical Planning, and Postoperative Management," is currently free and download on the website. See also the video summary by Dr. Rachel Bluebond-Langner.
Here are two of the themes addressed in the study:
1. Why trans healthcare is medically necessary
In many countries, facial gender confirming surgery (FGCS) remains categorized as an aesthetic or cosmetic treatment. It's true, technically, that some of these procedures indeed are popularly known in the world of plastic surgery for those with the privilege to obtain beautification surgery, such as a rhinoplasty.
However, FGCS belongs more in the reconstructive category since it is actually realigning the facial features into feminine parameters that correspond to the individuals gender identity.
The objective of FGCS, despite employing the same instruments and fundamental techniques, is distinct from aesthetic surgery when considering a trans or gender non-conforming individual with debilitating gender dysphoria. At times, it is a matter of life or death, apart from the continual risk of exposure to violence and discrimination.
2. Visibilizing trans healthcare needs for improved access and quality care
The objective of this study is to further define the discipline of facial gender affirming surgery. With this comprehensive review of the FFS process, we aim to establish best practice protocols for the clinical practice. As the professionalization of FFS Surgery is still a work-in-progress for most clinics and institutions, our article is a response to a demand for more knowledge in order to implement facial gender surgery in a reliable and predictable fashion.
Ultimately, we hope that our article provides an impulse for further research in the field of facial feminization for male-to-female individuals in transition and seeking facial surgery. In addition, we hope our research stimulates improvements in coverage, access and quality of trans healthcare around the world.
New healthcare studies will raise awareness of trans community's medical needs
We have two more studies on the way!
First, the PRS also accepted our scientific article, "Prospective Quality of Life Outcomes after Facial Feminization Surgery: An International Multi-Center Study," for publishing in 2020. More on that in the future!
In addition, Facialteam's Department of Research and Development has gathered 837 trans feminine FGCS patients for an in-depth study into certain facial gender affirming procedures. We have been busy analyzing and categorizing the surgical techniques and materials as well as working with software developers to produce virtual designs of osteotomies.
This would allow us to create 3D cutting template models for greater intraoperative precision. The results of this study have been sent for review by various experts. They will assess it's scientific quality and we await their verdict, another positive hopefully for 2020.
FFS Surgery Research-in-progress
Our team has many other projects under way to contribute to the professionalization and innovation of the discipline of facial feminisation.
Because trans lives matter too, and you deserve the best science has to offer.
Happy trans day of visibility. It is a privilege to research the community, today and 365 days a year.
#itsforme #beyondgender #transpeopleexist
About PRS • Plastic and Reconstructive Surgery® is the official medical journal of the American Society of Plastic Surgeons (ASPS), the world's largest organization of board-certified plastic surgeons. Representing more than 7,000 Member Surgeons, since its founding in 1931, the Society has been recognized as a leading authority on aesthetic and reconstructive plastic surgery that promotes advances in quality care and encourages high standards of training, ethics, physician practice and research in plastic surgery.