Supporting International Transgender Day of Visibility 2023
29 March 2023
read time - 5 min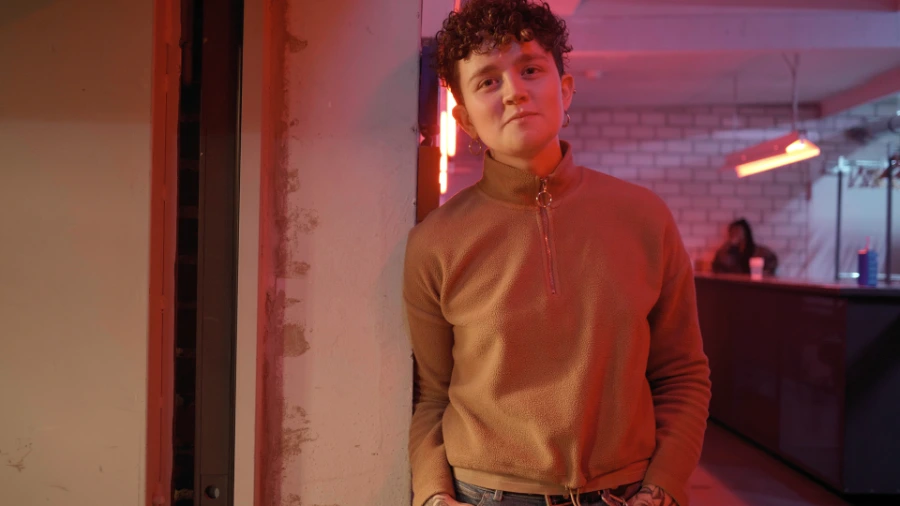 On this International Transgender Day of Visibility 2023, we are reminded of the significance of acknowledging and empowering the transgender community.
At Facialteam, we are dedicated to championing transgender visibility all year long, and we eagerly anticipate the launch of our compelling patient documentary to coincide with this momentous day.
However, our collective support for transgender visibility and empowerment transcends a single day or organization. In this article, we'll delve into the ways each of us can contribute to fostering an inclusive and empowering environment for the transgender community.
"I'm Not Afraid Anymore" – A Woman's FFS Journey
We are thrilled to present "I'm Not Afraid Anymore" – a captivating documentary that follows Eunice, a brave woman who is originally from Portugal, now residing in Berlin, as she embarks on her transformative Facial Feminization Surgery (FFS) journey.
This intimate documentary offers an unprecedented glimpse into Eunice's life as she approaches her life-altering surgery at our clinic in Marbella, Spain. Witness the emotional and physical metamorphosis, addressing prevalent fears and some typical misconceptions, adeptly managed by the expertise of our skilled surgeons.
The Transformative Impact of Transgender Visibility
Visibility serves as a critical catalyst for fostering understanding, acceptance, and advocacy for the trans and nonbinary community. When transgender individuals are seen and heard in society, they emerge as real people with unique stories and experiences, dispelling misunderstandings and overcoming fear.
Visibility paves the way for reducing stigma and discrimination, cultivating a more inclusive and supportive atmosphere for everyone, gender queer or not. It really is a win-win situation, nobody loses power.
How You Can Be a Catalyst for Change
So, how can each of us contribute to transgender visibility and empowerment? Let's start from the concept of our basic humanity. Then, apart from simply being a good friend to your trans colleagues or neighbors, here are a few suggestions:
Educate Yourself and Others
Commit to learning about transgender issues and understanding the experiences and challenges transgender individuals face. Share this knowledge with others, encouraging open-mindedness and acceptance, while confronting harmful stereotypes and misconceptions.
Stand Up Against Discrimination
Transgender individuals frequently suffer discrimination in numerous aspects of life, including employment, healthcare, and housing. When witnessing discrimination, raise your voice in support of transgender individuals and draw attention to unjust persecution, such as marginalization.
Support Transgender Leaders and Organizations
Numerous transgender-led organizations work hard for transgender visibility and empowerment. Consider offering financial support, volunteering your time, or simply spreading the word about the valuable work they do.
Cultivate Trans-Inclusive Spaces
If you're a business owner or leader within an organization, strive to create a trans-inclusive workplace. This may involve providing gender-neutral restrooms, offering transgender-inclusive healthcare benefits, or establishing anti-discrimination DEI (diversity, equity and Inclusivity) policies that specifically protect transgender individuals. If you are an employee, bring this topic to the table at your workplace.
🏳️‍⚧️ For #TDOV2023 we decided to ask our former patients Charlie & Amelia about the importance for companies like Facialteam to step up and be #TransAllies and role models in promoting #TransVisibility. Thank you for taking the time to leave us this lesson! 💬
Facialteam Stands for Empowerment & Transgender Visibility
At Facialteam, we are dedicated to promoting transgender visibility and empowerment through safe and effective facial feminization surgery while fostering a welcoming and inclusive environment for our trans, nonbinary, and all gender queer patients.
In addition, we collaborate on initiatives with numerous patient advocacy groups and organizations working towards transgender rights and visibility.
We consider it an honor to contribute to the movements of our patient community. It is our social responsibility. From a place of privilege, it is our duty to put our platforms at the service of our patients who remain, unfortunately, a targeted minority group still at escalating risks of extreme violence, horrific hate crimes, total social exclusion and, not surprisingly, high suicide rates.
Our patient documentary, "I'm not afraid anymore," underscores the significance of transgender visibility and empowerment. May Facialteam's example set a precedent to build upon for other LGBTIQ+ service providers, as silence is complicity.
It's TDOV and I'm Not Afraid Anymore
Supporting transgender visibility and empowerment is an ongoing endeavor and one in which we all have a part to play. In a proactive manner, every day of the year, cisgender folx can help our TGD friends and family build more safe spaces in what remains a cisnormative society.
From educating ourselves and others, standing up against discrimination, and championing transgender-led initiatives, to cultivating trans-inclusive spaces and engaging in politics, there are numerous ways we can contribute to fostering a more inclusive and accepting world for everyone, but especially minority groups.
As we celebrate the International Transgender Day of Visibility 2023, let's honor the resilience and contributions of the transgender community. Let's make a conscious effort to find the parallels between the experiences and challenges faced by transgender individuals with our own.
By raising awareness about the intersection of privilege based on ethnicity and gender, we'll move forward in dismantling barriers, breaking stereotypes and building bridges for a more equitable society.