Body Positivity, my body, my rules
15 September 2020
read time - 4 min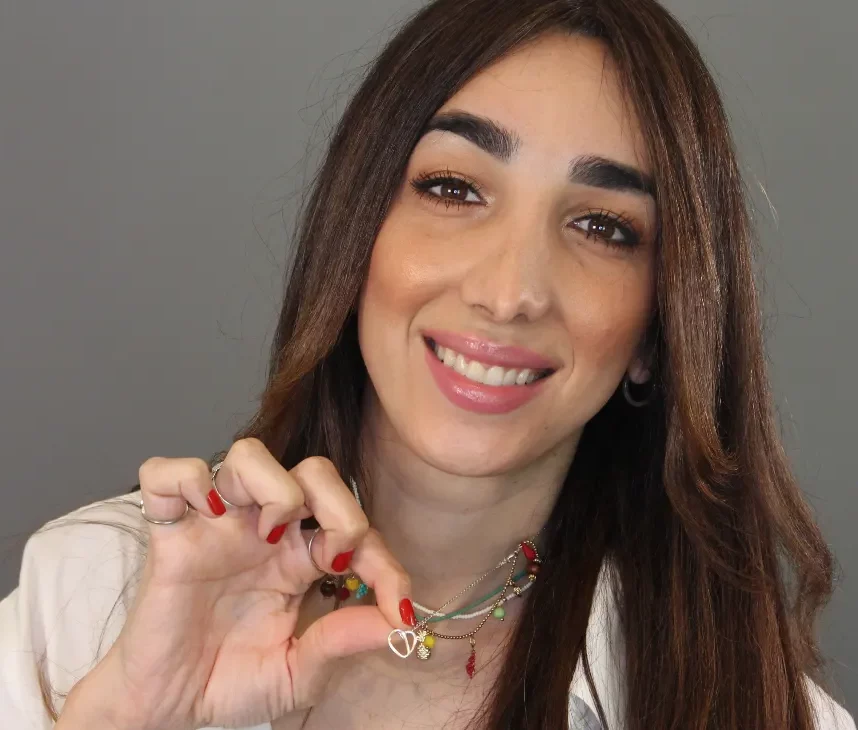 This summer, we created a campaign of inspirational posts for our patients, to shed some light during what may be described as complicated times. Here is a summary…
It's about choosing a happy life and finding peace with your body. Facialteam has the mission of accompanying you along the facial gender-affirming journey. Because your self-esteem matters, we are here to provide professional guidance at each step. It's for you after all, it's your life.
"To those in the transgender community who have been reading negative headlines in the press about trans people recently, my advice is, don't read them, don't believe them. Believe in yourself and know deep inside you are a change maker. If you lead your life true to yourself you bring positivity to the space around you and to the wider community. You are a superhero."

Juno Roche, trans author of three books: Queer Sex, Trans Power, and Gender Explorers.
A change of look or Body Positivity?
Psychologists advise on developing a positive body image while challenging stereotypes of the physical embodiment of ourselves. Facialteam wants to help you feel #bodypositive during the gender affirming process when your self-image seeks newfound confidence.
Listen in to our livestream with author Juno Roche to hear more insights about trans bodies:
Long live all bodies! Beauty is multiple!
Each of us has particularities that make us unique. The #bodypositive campaign sets the tone with the concept that it's not necessary to look like anyone else. The privilege to be who we are is made more accessible starting with acceptance. This addresses unrealistic beauty standards, hence building confidence in how we see ourselves.
At Facialteam, we have made a point of understanding how difficult this conciliation can be for our patients. For this reason, we put great effort into supporting you at each step of your facial gender affirmation journey.
Social integration in your gender identity
Facialteam joins in the #bodypositivity movement to promote self-acceptance. However, we recognize that it is a privilege that we wish were more widely accessible, since everyone deserves to have the confidence to integrate socially.
While with us, our primary function is to make you feel this way, unique and well cared for during your gender-affirming journey.
Self-love first
Enhancing your self-image with a #bodypositive outlook will help you appreciate the feminine aspects of yourself. For those aspects which cause persistent dysphoria, Facialteam wants to help you achieve peace with your body.
We want you to feel good in your skin. Our team of specialists and psychologist remain by your side during your gender-affirming journey to learn to #loveyourself more.
Self-empowerment!
Experts agree that accepting your body is vital because it affects how you relate with others. If you feel #happy with your appearance, this sentiment will project in your relationships, having a positive impact on every aspect of your life. Facialteam believes you deserve to feel empowered, because #mentalhealth matters.
There are so many extraordinary trans role models out there, both visible and famous, to provide inspiration. Here is a quote by one:
"Trans and non-binary role models are incredibly important. My background in teaching makes me realise every trans and non-binary teacher, parent, carer and pupil is a role model in their own environment, bravely and brilliantly making change happen. They are my role models."

Juno Roche
Body positive and Pride
We can tell ourselves, I'm proud of my face, my body, my everything. I'm exquisite. I am in control. This means that I decide the style of woman I am and how I wish to express that femininity: with or without makeup, with or without hair, with or without surgery. I own this vessel and claim the right to decide it's evolution. I'm a woman, in the most inclusive and expansive sense of the word.
A woman who will choose her revolution, on their own terms.