We require 3 photos with your hair pulled back, frontal, profile, and lateral 45 degree angle, as in the examples below.
Frontal
Profile
Lateral 45 degree
Follow the instructions
No selfies! Don't hold the camera yourself and try not to use mirrors.
Keep the camera at least 6 feet (2 meters) away from your face.
Camera angle: the camera should be at eye level. Try to keep your head and gaze horizontal.
The pictures should be well lit and in focus, but not in direct sunlight.
Keep a blank expression, without a smile.
It is best to turn your whole body to get the different angles rather than just turning your head.
Keep your hair tied back so your cheeks and forehead are revealed.
Try to have a blank and neutral color background.
Don't wear glasses.
It's fine to wear light make-up, but avoid heavy eyeliner or eye-shadows.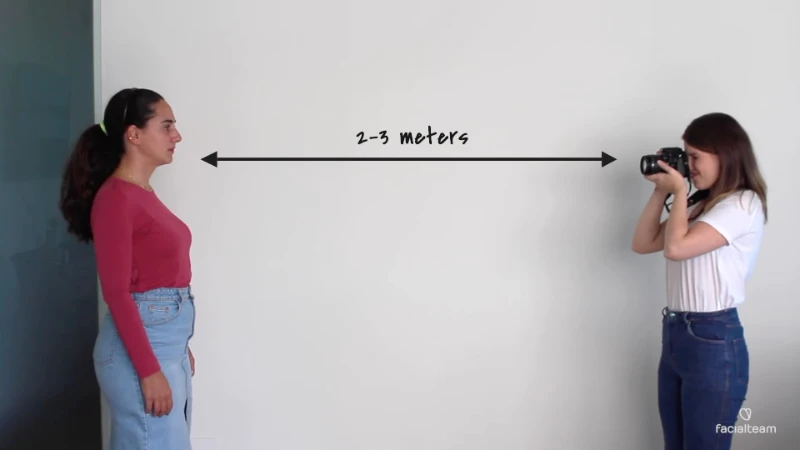 Once you are ready you can upload your pictures here.
"*" indicates required fields