Breaking Ice: Ella Licari's Journey from Australia to Facialteam
08 June 2023
Ella Licari, a resident of Australia and a professional hockey player, boasts an inspiring journey of resilience, acceptance, and self-expression. As the first transgender woman […]
Ella Licari, a resident of Australia and a professional hockey player, boasts an inspiring journey of resilience, acceptance, and self-expression. As the first transgender woman playing in the Australian women's national hockey league since 2016, she has brought a wave of change and inclusivity into the world of sports.
With a hockey career spanning 30 years, Ella has experienced the joy of playing at both national and international levels. Transitioning to the women's league was an emotional and fulfilling step for her. She now dreams of becoming the first transgender player in the International Women's Hockey Federation.
Acceptance and Support for Trans People in the Sporting World
Ella underwent Facial Feminization Surgery (FFS) with Facialteam in April 2017. The procedures included forehead and brow ridge contouring and reduction, jaw contouring, chin advancement, and a tracheal shave. The results surpassed her expectations and transformed her life, making her appearance softer, more feminine, and in line with her identity.
Ella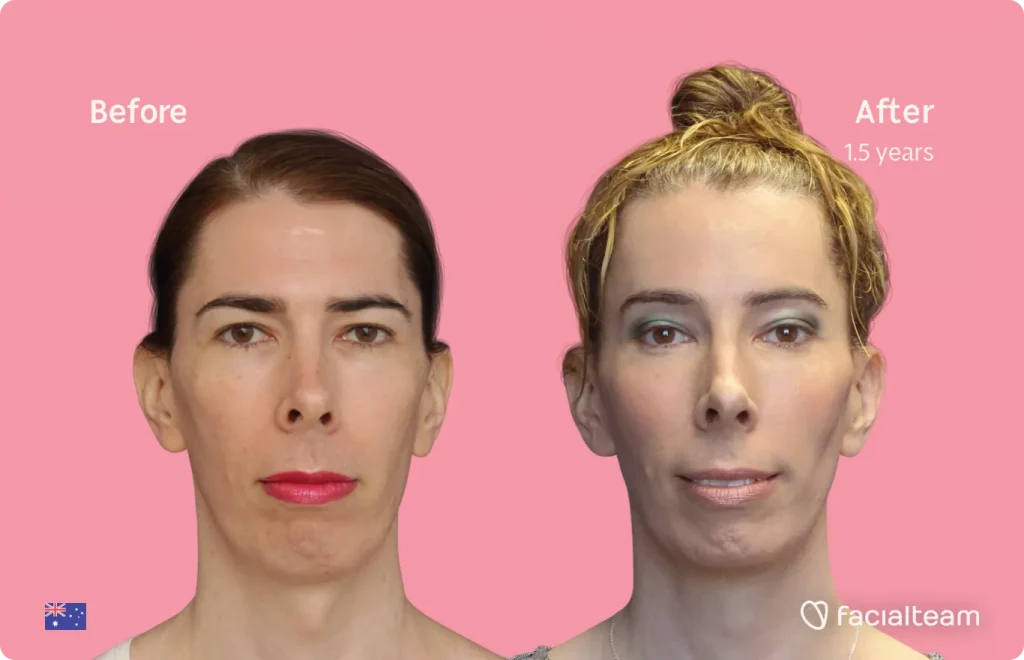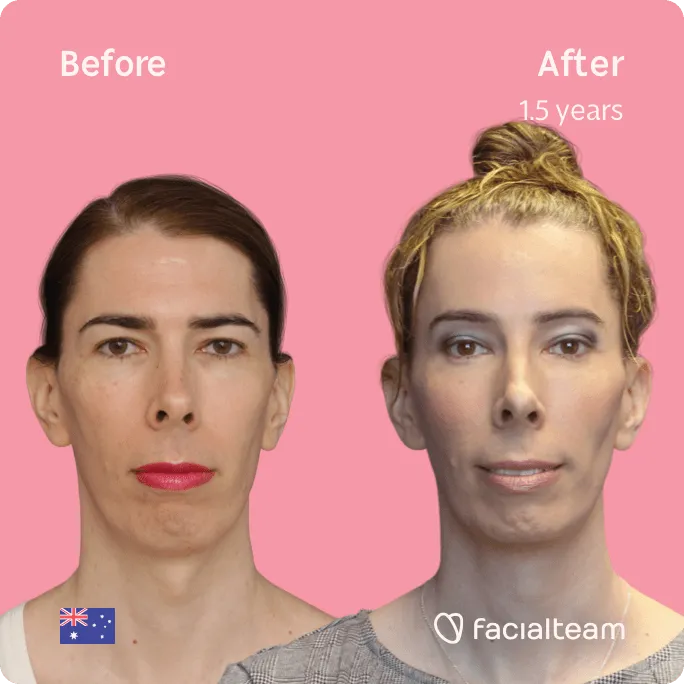 Transitioning in the public eye wasn't easy, but the warmth and acceptance she received from her teammates and opponents in the Sydney Sirens and beyond was heartening. She recalls the first time she was welcomed into the women's change room as the beginning of feeling truly accepted.
Ella's Advice and Experience with Facialteam
Ella expresses that FFS has completely altered her interaction with society, exceeding her expectations and enabling her to live as her true self. She values the fact that the surgery has enhanced her natural look, making it softer and more feminine, which was her desired outcome.
Ella's decision to undergo FFS was personal and thoroughly considered, as she believes it should be for anyone. She emphasizes the importance of multiple consultations with the surgeon, along with a streamlined patient care protocol that ensures patient wellness and satisfaction on all levels. Her transformation has made her a beacon of hope for many who are considering a similar journey.
As she moves forward, Ella hopes to continue her groundbreaking journey in women's hockey, aiming to make the Australian team for the world championships. Her story serves as an example of how Facialteam is committed to turning even the toughest journeys into transformative experiences.
Meet Facialteam Surgeons
Don't forget – Facialteam Surgeons are available for online orientations! To learn more and sign up for this unique opportunity, fill in our consultation form.