Ariadna Arantes on her facial feminization
08 April 2020
Several years ago, Ariadna Arantes approached Facialteam for her facial feminization surgery. Ariadna is a makeup artist and influencer with over 500,000 followers on Instagram. […]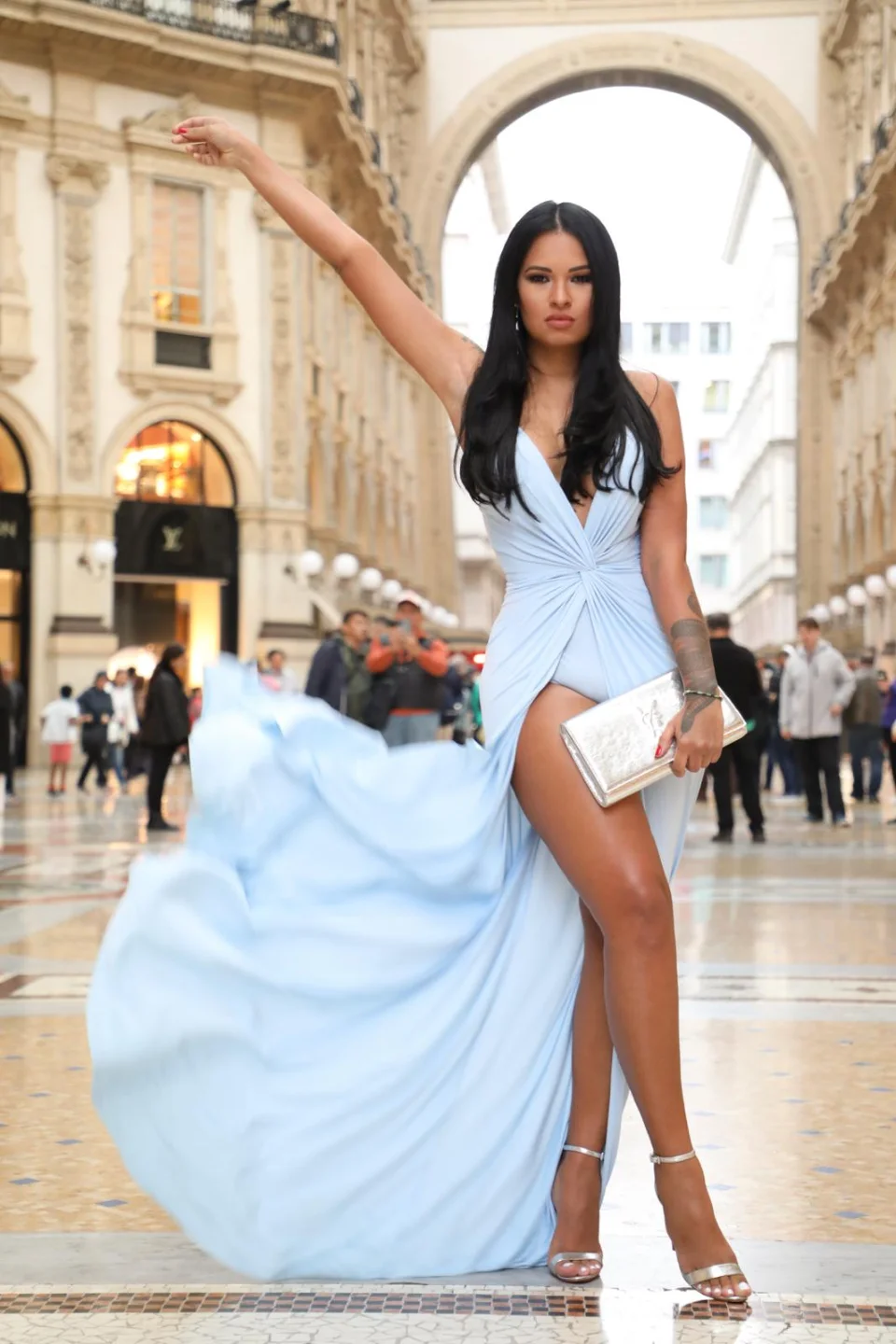 Several years ago, Ariadna Arantes approached Facialteam for her facial feminization surgery. Ariadna is a makeup artist and influencer with over 500,000 followers on Instagram. She was born in Rio de Janeiro in 1984, and lives between Europe and Brazil, when she's not busy travelling the world.
For her facial gender-affirming surgery, she chose to undergo a forehead and orbital reduction that included a brow osteotomy, brow contouring and a subtle eyebrow lift. An incision was made for the procedure, but the scar is now hidden by her hair near the crown, so it's practically invisible.
But who is Ariadna, and what was her experience of this surgery like?
She first rose to fame as a star on Big Brother Brazil in 2011. She was the first trans person ever to compete in the show and she's built an incredible following since.
Her influencer lifestyle means she's always adventuring and her career has gone from strength to strength since she had her facial feminisation surgery with Facialteam.
Post-FFS surgery in Ariadna Arantes' own words
Ariadna opened up about her experiences in an interview in Portuguese shortly after her facial feminization surgery.
ARTICLE: Ariadna´s new face after surgery
VIDEO: Ariadna in recuperation
When Mattheus arrives, just a few days after surgery, Adriana seems content and relaxed, and happy to receive visitors. He asks about the mask she was wearing, and she explains that it's a cooling mask, designed to help with reducing inflammation as quickly as possible so she could get back to normal.
She talks about how, despite the fact that it was a complex procedure under general anesthetic, it's not hurting her at all. Later, she talks about how her gender reassignment surgery didn't hurt either, because the medication kept it all under control.
Mattheus asks an important question about the motivation behind Ariadna Arantes' decision to have this surgery.
She explains that she wanted her face to be 'softer'. She also talks about how there's a certain bone in the forehead that only men have, which we all recognise, subconsciously, to be a male feature. That made her feel uncomfortable, so she opted for surgery which focused on her forehead.
Amazingly, she only took one and a half weeks off work to allow for both surgery and recovery. That helps you to appreciate just how speedy recovery can be. Yet there she was, in bed, answering emails!
Ariadna Arantes' long-term recuperation after facial feminisation surgery
Ariadna Arantes was extremely happy with the way her surgery went, with the results, and with how quickly she was back to her normal, vibrant self.
Just check out this video (in Spanish) to see the way Ariadna was glowing once she was fully recovered, explaining her motivations, how comfortable she felt with Facialteam, who were professional and friendly, and just why facial feminisation surgery is so important for so many people.
She's a passionate believer in how making your appearance coherent with how you feel on the inside can have a massive impact on your life. In Ariadna's case the impact has been a long-lasting, hugely positive effect on her future.