Transgender ice hockey player talks about life after FFS Surgery
09 March 2018
Ella has excelled in her career as a professional hockey player for over 30 years. Furthermore, she is now the first trangender ice hockey player […]
Ella has excelled in her career as a professional hockey player for over 30 years. Furthermore, she is now the first trangender ice hockey player in the women´s national league of Australia. She hopes to also become the first trans player in the international women's hockey federation. As goalie for the Sydney Sirens, where she has enjoyed widespread support by her teammates and all players alike, "the feeling acceptance" has been so fulfilling for her, now in her chosen gender expression.
"The results of my feminization were not expected at this level….I´m much more feminine and it was exactly what I was hoping for."
Ella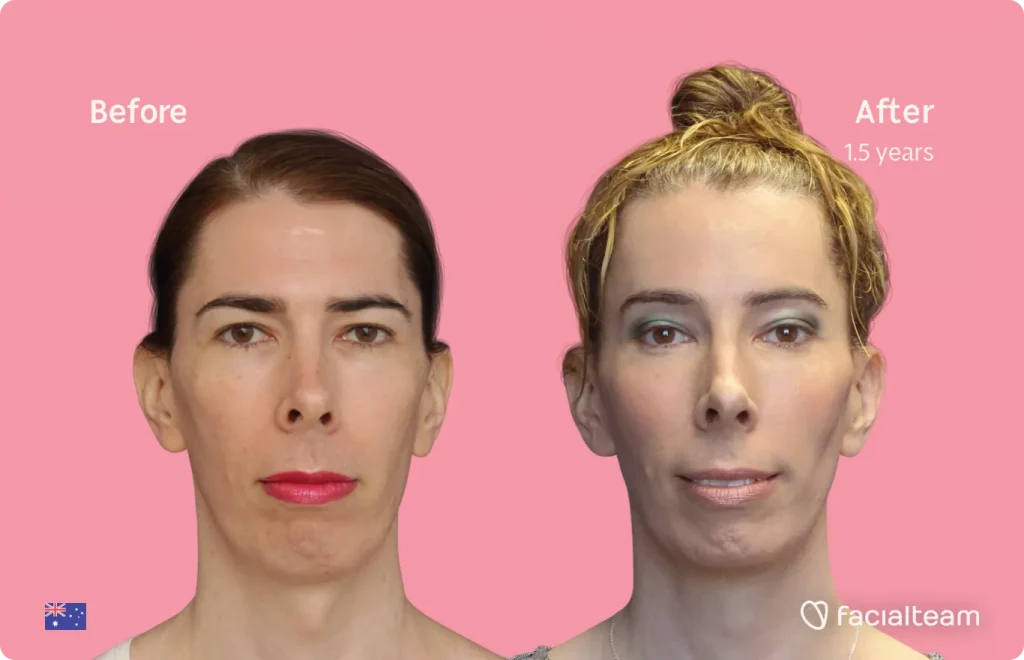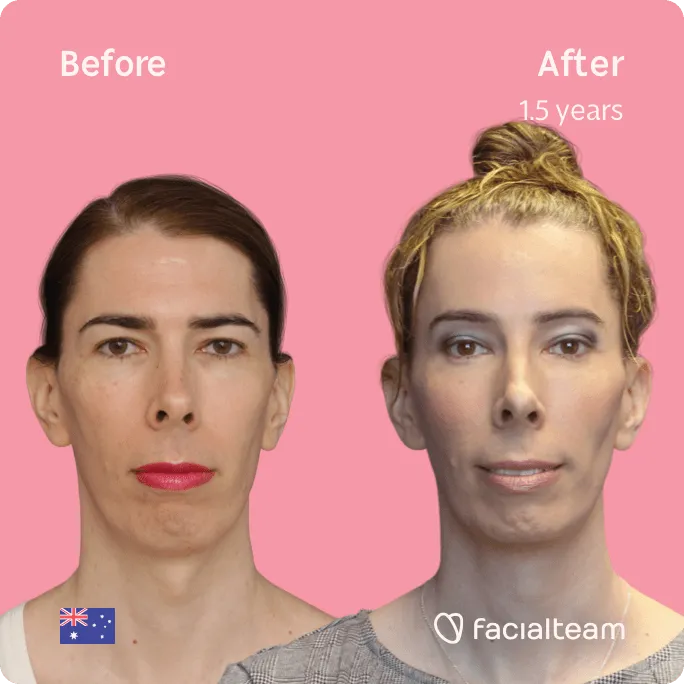 Transgender ice hockey player, Ella. Her thoughts after having FFS surgery
"My name is Ella Licari and I am from Australia. I had my surgery in April of 2017. The procedures I had are forehead and brow edge contouring and reduction, I also had jaw contouring and chin advancement, and also a tracheal shave.
"I feel that the results that I have achieved through the facial feminization surgery has completely changed my life. The response I have in society and from people around me are beyond what I expect from having FFS Surgery. The ease in which I am able to operate within society was not really expected at this level."
"I've kept my natural look. However I am much softer and more feminine and that was exactly what I was hoping for."
Transgender ice hockey player's transition from the men's to women's league
"I've been playing ice hockey for 30 years, this year, I started when I was 10. For many years I played mainly in men's league and there where some mixed leagues that I played in but I played in a very high level, and also played both nationally and internationally in men's leagues."
"It was only in the last year when I decided that I wanted to play in the women's league, I was very concerned about how I would be accepted and received, so I decided not to get changed in the change rooms with the other girls."
"I had my wife with me fortunately, she was there for moral support, I actually went off to the corner of the ring and got changed, with her with be but, by myself away from the rest of the girls. The trials were held for over 2 sessions and the 2º session, when I turned up to the ring, the captain of the Sidney Sirens was at the front and she welcomed me, she said "Hi Ella, we are in change room nº2, come on in and join us there". That was the beginning of feeling the acceptance that I've had there and throughout the league, even with the players that I played against, they've been showing their support and acceptance, it's a sort of a feeling with my true self, with my true gender expression also."
First Transgender Ice Hockey Player in the International Ice Hockey Federation World Championships?
"And, as much as I have "excelled" in playing in the past in men's league, playing in the women's league has been so much more fulfilling and exciting. I am the first transgender woman to play in the Australian National Women Ice Hockey League, next year I am hoping to be successful in making the Australian team for the world championships and as far as I am aware I may be the first Transgender Woman Ice Hockey Player playing in the international ice hockey federation world championships."
Facial feminization patients share stories about their experience with the FFS process
The testimonials in our FFS Before and After gallery include fears and other feelings before and after facial feminization, about travelling abroad for FFS Surgery, and the difference FFS Surgery has made in their lives. It´s not easy, it´s a personal choice, and the reasons are as diverse and numerous as the people who make them. Facialteam wishes to help people understand the wide range of perspectives on the need and benefits of facial feminization surgery as well as inform regarding the importance of personal expectations, that ensures patient wellness and satisfaction on all levels with a more feminine appearance.