Facial Feminisation Podcasts | GenderGP, a 3-part series
18 August 2020
read time - 4 min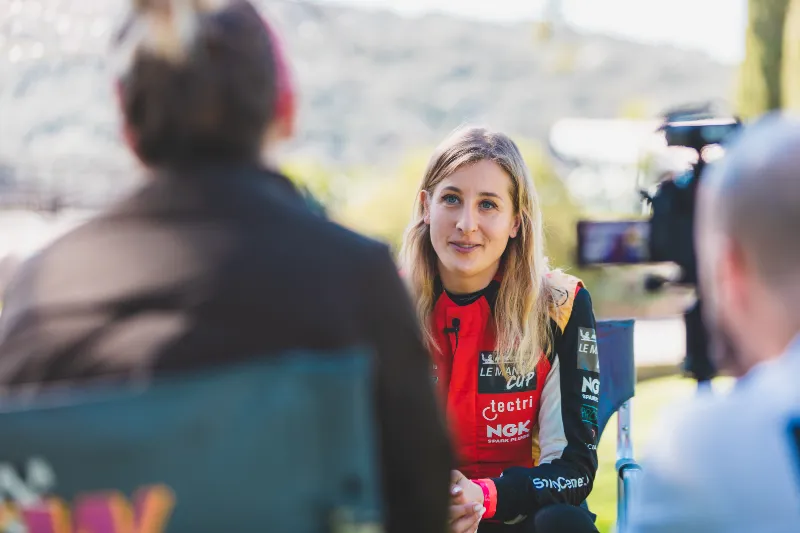 After months of organising our annual London orientations event, set to feature GenderGP doctor, Helen Webberley, the global situation prevented us from running the group talks as normally planned in March. However, we managed to get information to participants in any case!
More importantly, it marked the beginning of projects in common, with the TNBI and gender non-conforming and gender-queer community's needs in mind.
The three-part series began in May 2020 with Episode 4 in GenderGP's fifth season of podcasts on all topics regarding gender identity or trans healthcare. Dr. Helen Webberley, a family doctor and GenderGP founder, along with the Lead Therapist, Marianne Oakes are the adept hosts.
"As work continues on the updated WPATH Standards of Care, it is anticipated that the transformative role that Facial Feminisation Surgery can play in the lives of trans feminine individuals, will be given more prominence than ever before. This is largely thanks to the groundbreaking work being carried out by experts in the field, including the specialist surgeons at FacialTeam in Malaga, Spain."
All aspects of life as a member of the trans*, non-binary, gender non-conforming or gender-queer+ community have been covered with experts, healthcare professionals, influencers and most importantly, transgender people themselves. As mentioned on the GenderGP website, which is available on Apple, Google, Spotify, Android and more, the objectives are multiple:
"The GenderGP Podcast aims to provide information, insight and inspiration to those on their own gender journey. It also aims to be a valuable source of information for family, friends, and anyone looking to understand more about this wonderfully diverse community."
Episode 1. The basic concepts in facial feminisation theory
Alexandra Hamer has dedicated most of her career to studying facial gender and how facial feminising surgery applies based on the anatomical differences between people who are identify as AMAB (assigned-male-at-birth) and AFAB (assigned-female-at-birth). She not only specialises in understanding what makes a face look feminine or masculine, but also has spent decades observing the impact of FFS surgery on trans faces, with many hours of surgical observation sessions to understand better what happens in the operating theatre.
In this episode Dr Helen and Marianne interview Alex about her work with digitally simulating facial gender-affirming surgery results. Popularly known as Virtual FFS, by using photoshop she helps individuals considering surgery to understand the impact of the surgery, which hence aids in the decision-making process of selecting the optimal number of surgical techniques for the desired result.
Episode 2. A Surgeon's Perspective on Facial Feminisation
In this episode, Dr. Bellinga, the director of Plastic Surgery for Facialteam and rhinoplasty specialist, talks about the research and groundbreaking techniques being developed by Facialteam, as well as how this work is influencing innovations in facial feminisation surgery globally.
Importantly, Dr. Bellinga also addresses the issues of pain, scars as well as establishing realistic expectations in this discussion, saying:
"Some patients think we have some kind of magic wand in our hands and this is kind of magic and suddenly you will look like some kind of princess, you know. You must work on that as well."
Episode 3. The life-changing aspects of FFS with Stephanie Hirst
Radio and TV presenter Stephanie Hirst is joined by her surgeon, Dr Daniel Simon, co-founder of Facialteam in Marbella, Spain. Stephanie shares her experiences of FFS and how it changed her life, while Dr Simon talks about the guidelines, research and best practice which have been instrumental in forcing the re-evaluation of FFS and the transformative role it can play in the lives of trans women.
"I've never really spoken publicly about it, so this is a first for me, speaking about my surgery and stuff…You changed my life, and I can't thank you all at the Facialteam from my first, speaking to Lilia straight away, and every way through every single process. It changed my life. And it was the most amazing experience ever. It was yeah, absolutely, thank you."
---
Lilia's Livestream with GenderGP
The second project in conjunction with GenderGP was having Dr. Helen and Marianne join us with Dr. Capitán for a livestream on July 1st.
We discussed breaking down barriers to healthcare access as pioneers in telemedicine for the TGNB community and delved into the virtual GP-lead model of care for people on all parts of the gender identity spectrum. See recording on Youtube or replay below:
Facialteam makes a concerted effort to support community organizations nationally and internationally. Find out about our collaborations, charity projects and sponsorships here.