VIRTUAL FFS
LONDON & MANCHESTER CONSULTATIONS ONLY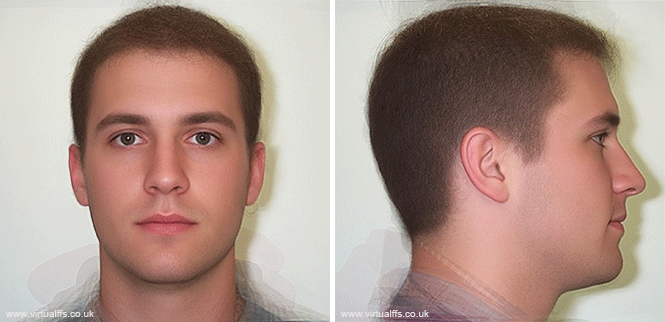 During your discussion with the surgeon, the virtual** FFS Specialist, Alexandra Hamer, will modify various photos right before your eyes so you may envision the potential results of your feminisation in different angles.
This innovative approach, applied for the first time by FACIAL TEAM to the FFS consultation, will help patients to understand the changes which may be produced with bone sculpture.
**Please note that virtual results have limitations and may differ from actual results.
In addition to the digitalised results, Alexandra also provides an expert opinion, completely independent from the surgeons.
This comprehensive approach to the consultation gives patients a better perspective of their own treatment.
The animation option: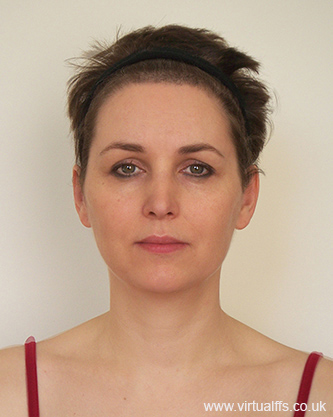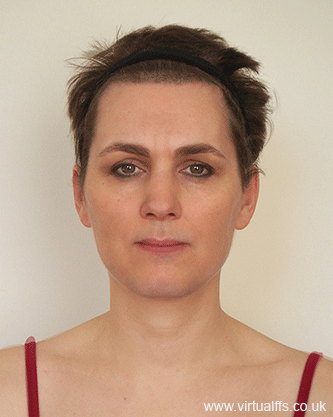 Click here to see What photos to send?
The Big Picture Rule:
It can be a problem for FFS patients and surgeons when they look at a face as a collection of little details rather than also taking in the big picture. In the case of patients, this can lead to them becoming quite obsessed with the masculinity of one feature when in fact, their overall look is both attractive and feminine. Almost everyone has some characteristics of the opposite sex and it is very rare to see a female face that is completely female in all aspects.
FFS should never be about trying to create a whole new face or trying to copy someone else's face – it should always be about trying to reveal the female version of the patients own face – the face they would have had if they had been born female.
Beauty:
This is a very subjective area but beauty is always a consideration in FFS and whenever you feminise a face and its features, you always and automatically consider the beauty and harmony of that face and its features…Quantifying beauty is fraught with controversy and there is no consensus of opinion.
In the end, we are left with the old saying that "Beauty is in the eye of the beholder". A good example of a face that is extraordinarily beautiful despite being technically imperfect would be Audrey Hepburn who had a far from perfect nose with high nostrils, very thick eyebrows and an unusually small chin and yet, she was exquisite.
In the words of Francis Bacon: There is no excellent beauty that hath not some strangeness in the proportion.
Body Dysmorphic Disorder (BDD):
"Accept that your perception of your own face can be misleading."
This kind of unrealistically negative view of your body or parts of it can often be down to a very common psychological problem called "Body Dysmorphic Disorder" (BDD). It is a problem that I suspect transsexual women are particularly prone to – spending so many years trapped in the wrong body and behind the wrong face can easily lead you into the habit of looking at yourself with disgust. The problem is that you cannot fix BDD with surgery. This is because the problem is not so much with the way the patient looks, as with the way she sees herself.  Surgery may be an option at some point to fix any actual problems that are there but the BDD must be fixed first.
About Alexandra Hamer
In a way, I have been researching this subject since my childhood. As a child with a gender abnormality, I had a particular interest in male and female differences anyway but I also happened to have an interest in anatomy, archaeology and art. Inevitably, I just picked things up – an archaeologist on a documentary would point out the brow bossing on a male skull, a medical textbook would say something about male chins and an artist would discuss painting a female smile as opposed to a male one. I always absorbed those little details. I have studied FFS thoroughly
and have examined large numbers of before and after pictures. I am also an artist and this combined with an expertise in the digital restoration of photographs enables me to perform these simulations with a reasonable degree of confidence.
I have been doing virtual FFS since 2002 and had worked on about a thousand faces by the start of 2010. I continue to refine my techniques and to improve my assessment skills. I have brought all my knowledge and experience together in my facial feminisation thesis